About CCS Dean Gerardo Aldana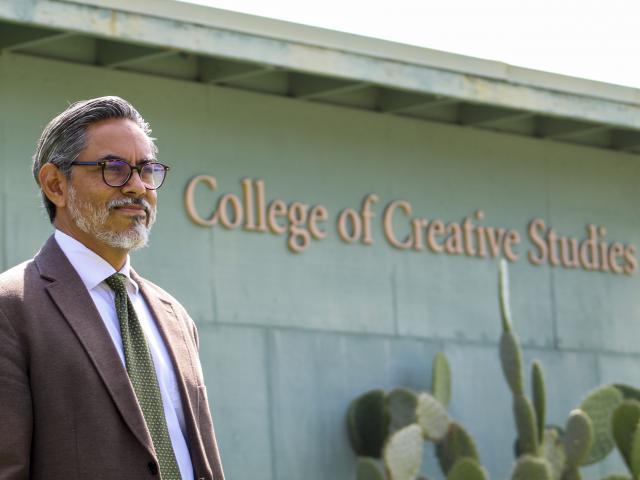 Gerardo Aldana, professor in the Department of Chicana and Chicano Studies and the Department of Anthropology at UCSB, became Dean of the College of Creative Studies on July 1, 2020.  
His first and foremost commitment is to students. As a professor, mentor, and friend, he aims to make possible a transformational experience for students and to partner with the faculty to enhance the CCS experiential learning environment—a signature feature of the College. If you see someone aggressively paddling a kayak as he makes his way to campus, rest assured it is Dean Aldana!  
Dean Aldana holds a B.S. in mechanical engineering from UC Berkeley, an M.S. in mechanical engineering from UC Irvine, and an A.M. and Ph.D. in the history of science from Harvard University. His area of research specialization is histories and philosophies of indigenous Mayan sciences, both ancient and contemporary. Read more.
Dean Aldana is committed to engaging the CCS community—students and their families, faculty, alumni, and friends of the College.  He is passionate and committed to providing our students with a strong sense of belonging at CCS by building a community that embraces diverse representation and inclusive learning environments to inspire students to achieve thought leadership in their chosen majors and become change agents in their professions and careers. 
Connect with Dean Aldana through his messages and videos as well as events. 
Each quarter, Dean Aldana hosts a virtual meet up with the Dean through Zoom.
Check back regularly for further information.