2018 Research and Creative Activities Conference (RACA-CON)
The CCS is pleased to invite you to the second annual CCS Research & Creative Activities Conference (RACA-CON). Taking place on Saturday, November 3rd at Girvetz Hall, the conference will correspond with the annual UCSB Parents and Family Weekend. RACA-CON brings together the CCS community of faculty, students, alumni, parents, and friends to learn about the remarkable work being conducted by students across all eight CCS majors (Art, Biology, Chemistry and Biochemistry, Computing, Mathematics, Music Composition, Physics, and Writing & Literature). 
David Watson (CCS Computer Science '99), entrepreneur, engineer and music producer, will be the conference's keynote speaker. 
All faculty, students, alumni, current and past parents, friends of the College, and the greater UCSB community are welcome.
Location
Girvetz Hall on the UC Santa Barbara campus.
Schedule*
12:45 PM Welcoming
1:00 PM Dean's Introduction 
1:15 PM Student Talks
2:30 PM Poster Sessions
3:40 PM Keynote by David Watson
4:30 PM Closing
*Schedule is subject to change without notice
Meet the Keynote Speaker
David Watson (CCS Computer Science '99)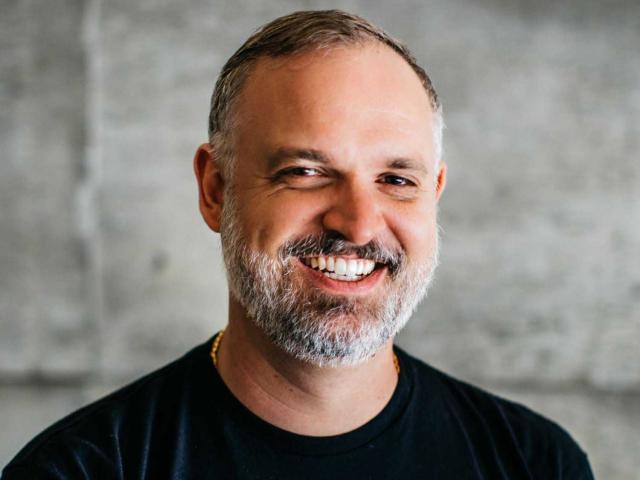 David Watson was an early employee at Google, and is currently building self-driving trucks at Embark. He is also Co-Founder and Executive Director of Zoo Labs, a non-profit accelerator that teaches business to musicians. David holds a B.S. in Creative Studies from UC Santa Barbara. He and his wife Vinitha (College of Letters and Science '99) established the Transdisciplinary Fund at CCS to support understanding and pursuit of underexplored issues between and outside the boundaries of traditional disciplines.