Contact
To learn more about CCS giving opportunities and ways to have impact:
Venilde Jeronimo
CCS Director of Development
UC Santa Barbara
Your generosity is an investment in the future of CCS.

Philanthropic support from alumni, parents, and friends

plays a critical role in the future of CCS and provides the

means for life-changing experiences for our students.

 
CCS Summer Undergraduate Research Fellowships
An immersive program that empowers students to dream big! 
Look at these stories from some of our student summer fellows who are on the path to become change agents in our community! These are inspirational.
Support a Summer Undergraduate Research Fellow!
The Create Fund
Support student undergraduate original research, creative works, and entrepreneurship-focused projects.
Summer fellowships are key to the undergraduate experiential learning at CCS and provide students in all eight majors (Art, Biology, Chemistry & Biochemistry, Computing, Mathematics, Music Composition, Physics, Writing & Literature) the opportunity to:
Conduct research, develop original creative work, and focus on entrepreneurship-focused endeavors
Build on the College's success in which CCS scholars and creators are guided by exceptional UC Santa Barbara faculty
Radical Curiosity and Passion Matter
Opportunities are available to name fellowships (ex: Gaucho Fellow, Yang Fellow). Contact Venilde Jeronimo (venilde@ucsb.edu)
The Donald H. Aue Summer Undergraduate Research Fellowship Fund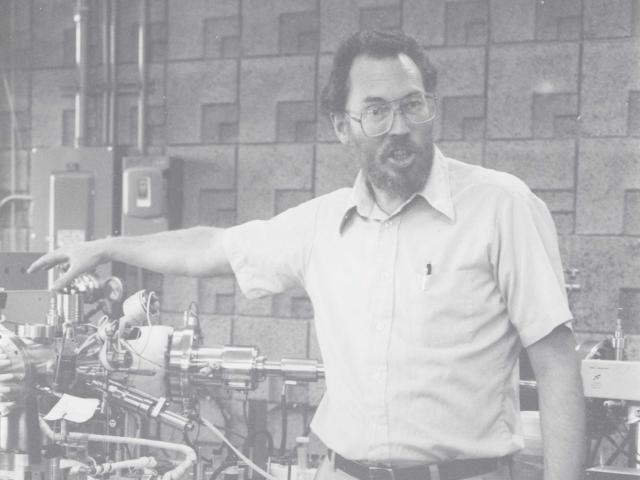 "The value of this kind of program is going to continue... The interest from undergraduates is stronger and stronger every year." - Don Aue
CCS summer fellowships are the brainchild of UCSB Professor Emeritus of Chemistry Donald H. Aue. Professor Aue's vision to establish this program in 1985 was rooted in his deep commitment to student learning through hands-on research as peers, side-by-side with faculty. 
The fund provides summer fellowship support to qualified CCS students in Mathematics and the Sciences in honor of Prof. Aue. The CCS fellowship recipients are named Aue Fellows.
Donate online or give by check by making it out to UCSB Foundation (write "Aue Fund" in the note section) and send it to:
ATTN: Venilde Jeronimo/Aue Fund, CCS, UCSB, MC 6110, Santa Barbara, CA 93106
"CCS provided me [the opportunity] to try out several different laboratory experiences...instrumental in my finding how much I loved mechanistic thinking and biochemical experiments."

Carol Greider, CCS Biology '83; 2009 Nobel Laureate in Physiology or Medicine; Daniel Nathans Professor and Director, Department of Molecular Biology and Genetics; Professor of Molecular Biology and Genetics, John Hopkins University
Other Giving Priorities
Dean's Fund for Excellence
The Dean's Fund for Excellence is the CCS Annual Fund, and provides unrestricted support for the College to respond to on-going and unique opportunities, such as inviting distinguished visiting lecturers, increasing summer research opportunities for students, faculty and classroom support, materials and facility improvements, and providing College-wide enrichment programs for students across all CCS majors. 
The Fang Family Scholarship Fund
Gifts to the Fang Family Scholarship support an annual scholarship for an exceptional first-year student(s) in Computing at the College of Creative Studies (CCS). This Fund is the first at CCS to support student scholarships. Consider making a gift to support future Computing students. Those interested in scholarships in other CCS majors, please contact Venilde Jeronimo (venilde@ucsb.edu). Donate online or give by check by making it out to UCSB Foundation (write "Fang Fund" in the note section) and send it to: ATTN: Venilde Jeronimo/Fang Fund, CCS, UCSB, MC 6110, Santa Barbara, CA 93106
The CCS Opportunity Fund
The CCS Opportunity Fund provides the means to build a community that embraces diverse representation and inclusive learning environments to inspire students to achieve thought leadership in their chosen majors and become change agents in their professions and careers. Gifts to the Fund will support transformational experiences for student research, learning and outreach.
As of July 1, 2012, it is the policy of the University of California, Santa Barbara and the UC Santa Barbara Foundation that 6% of gifts and/or the income from gifts may be used to defray the costs of raising and administering funds.