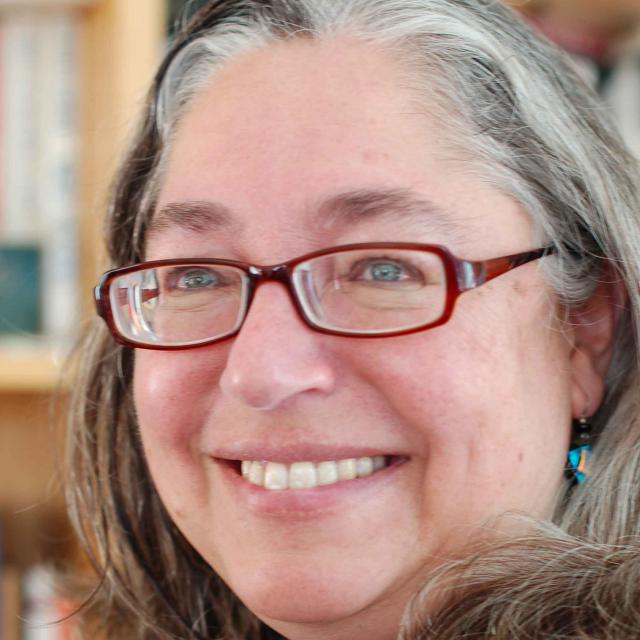 Carol Lashof (9/50)
Major
Writing & Literature
CCS was honored to showcase 50 individuals and activities during our 50th Anniversary in 2017-2018 to share our rich history. Take a look at the amazing people responsible for making our unconventional College possible!   
Carol Lashof (CCS Literature '76) had a passion from a young age to write, write, and write! In making a decision on which institution of higher education would be the one for her, Carol sought the resources of a major university but equally important an intimate, enriching environment where she could immerse herself in creative writing—CCS was the perfect fit! Under the direction of Provost Marvin Mudrick, the first CCS 'dean,' the College provided Carol the freedom to think, wonder, and follow her curiosity wherever it led. Among her favorite courses were Poetry Workshops taught by Robyn Bell and JoAnne Lee; Mudrick's literature and writing courses, especially his course on Chaucer; and a student-led improvisation workshop, which brought together students from music, dance, and literature and often took them out of the classroom into the hills above Santa Barbara.  These unfettered experiences and in-depth discussions provided a rich palette for writing about … well … about whatever fired her imagination as a writer. Readings at Borsodi'sCoffeehouse in Isla Vista (where Aladdin Café is now), a hangout for poets and creative writers, were a regular part of Carol's creative writing journey while at UCSB. 
Carol's successful professional career mirrors her early experience as a Literature major at CCS where exploring classic stories was at the core of the curriculum and where students were emboldened to speak back to the likes of Chaucer and Shakespeare and Milton. While raising a family with her husband Bill, Carol dedicated 25 years to serving as a professor of English at St. Mary's College of California from 1983 to 2008, including chairing the Department of English and helping to start the SMC Creative Writing MFA Program. She taught playwriting, Shakespeare, 19th-20th century British literature, composition, and a collegiate seminar that included a sequence of four courses in the "Great Books" from Homer to Toni Morrison.  
On International Women's Day, 2014, Carol co-founded THOSE WOMEN PRODUCTIONS to stage hidden truths of gender and power. Carol's plays are among the productions at the theatre company, which is based in Berkeley and committed to bringing marginalized voices to the center of the stage, asking bold questions, and instigating conversation. The company often explores classic tales from new angles. And that's Carol's particular interest too. For example, her plays Medusa's Tale and The Minotaur retell familiar myths to shed new light on what it means to be a hero or a monster.
Carol is not only a CCS alumna, but also a proud CCS parent. Just as Carol's mom was instrumental in introducing her to UCSB by bringing back home to Chicago a University of California brochure from a conference she attended at UC Santa Cruz, Carol brought CCS to the attention of her daughter Elisabeth Newton Sowerwine (CCS, Physics '09; Harvard, PhD, Astronomy and Astrophysics '16). As a parent, Carol witnessed the continuation of the CCS teaching method that Provost Mudrick espoused: "Fundamentally, it's a very conservative idea….I've never thought there was any new method of teaching. What we have is highly motivated students and highly gifted teachers. When they are brought together and allowed to advance at their own rate, they do very well."  Her CCS education gave Carol the freedom to follow her imagination. She is grateful for that gift of freedom to herself and, a generation later, to her daughter. She hopes that future generations of CCS students across the disciplines will continue to enjoy similar opportunities for unfettered exploration.
What we have is highly motivated students and highly gifted teachers. When they are brought together and allowed to advance at their own rate, they do very well.
On a Sunday sunny afternoon in October in Berkeley, Carol Lashof shared her story with Venilde Jeronimo who has attempted to convey the warmth and excitement Carol exuded during their conversation into the story you see here.