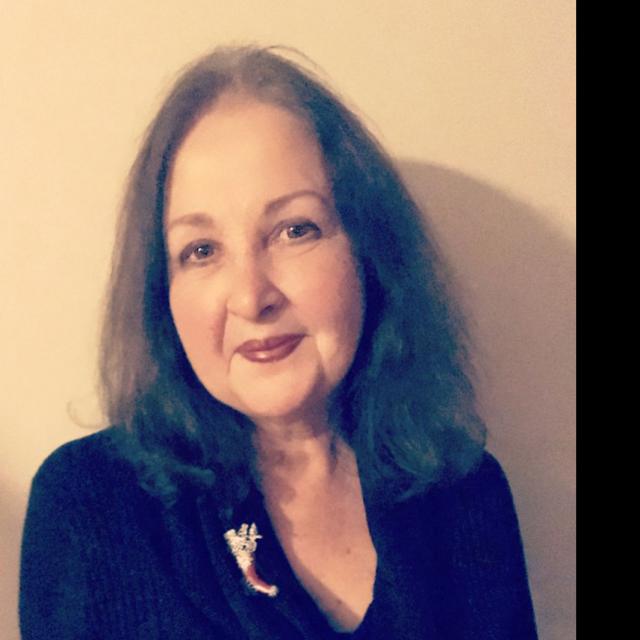 Karen Poirier (15/50)
CCS was honored to showcase 50 individuals and activities during our 50th Anniversary in 2017-2018 to share our rich history. Take a look at the amazing people responsible for making our unconventional College possible!   
Karen Poirier joined CCS as the Assistant Dean in 2000. She retired in 2013 after serving the CCS and UCSB for 13 and 33 years, respectively. 
CCS: What drew you to CCS?
Karen Poirier: It provided me an opportunity to work among stellar faculty and students in a small and academically rich environment.  It gave me an opportunity to really be a part of the student/learning environment at UCSB since, as you will note below, I worked only in higher administration for the majority of my UCSB career.
CCS: What was your role and how long were you at the College? Did you work at any other places on campus?
KP: My title was Assistant Dean for Administration and I worked at CCS for 13 years. I moved to California in 1980 and got a job at UCSB a few weeks later as a Secretary.  Over the next 20 years I advanced to Assistant to the Executive Vice Chancellor, and then made the jump to CCS Assistant Dean.  It was an amazing journey.  It afforded me the opportunity to learn so much about the UC from lower to the highest level of campus administration. 
CCS: What did you enjoy most about CCS?
KP:  It was like a "family" from the moment I arrived to the College in March 2000.  The provost/dean, faculty, staff, and students welcomed me from the very start.  I was amazed at how dedicated the faculty was to their students who are among the most intellectual and interesting by far.  Since CCS is small, it enabled everyone to get to know each other, hence the term "CCS family" lives on to date.
The provost/dean, faculty, staff, and students welcomed me from the very start.  I was amazed at how dedicated the faculty was to their students who are among the most intellectual and interesting by far.
CCS: Does a memorable moment stand out from your time as at CCS?
KP: There are so many memorable moments it would take several hours to describe all of them.  But if I had to choose one it would be the CCS Commencement where Nobel Laureate recipient Carol Greider presided as our commencement speaker.  As many know, she was a CCS Biology graduate who was the first UCSB home grown Nobel Prize recipient.  It was a marvelous day.  The chancellor, executive vice chancellor, deans, faculty, staff, students and their families packed Campbell Hall.
CCS: How did CCS change during your tenure at the College?
KP:  CCS was often described as the "jewel" of the campus; however, it wasn't widely known other than it was a small college for "gifted and focused" students.
During my years working at CCS and with the team effort of the provosts/deans, faculty, staff, and students, CCS put itself on the UCSB Community's map.  Through the many efforts of everyone, CCS continued to grow in all areas, especially academic excellence.  New majors/programs were created and exciting events with renowned authors and speakers came nationwide to the CCS "Old Little Theater." From its inception in 1967 to the present, a remarkable story is told about this "graduate school for undergraduates" as it was so accurately described.
CCS: How did CCS impact your career?
KP:  CCS gave me exposure to what this small and unique College on the UCSB campus is all about.  It is about academic excellence and the education of our future generations. It is about the passing of knowledge from dedicated faculty onto these focused and bright students.
CCS: Now that you are retired, how do you spend your time?  
KP:  I spend my time living each day without going to meetings, balancing budgets, drafting memos and reports, working under deadlines etc. etc.  But I can say that I do miss a lot of it especially the "CCS family" and all of the wonderful times we had together—the birthday and holiday celebrations. 
CCS: Anything else you would like to say about CCS?
KP:  CCS is amazing and anyone who has been able to be a part of it whether as a student, faculty member or staff should consider themselves very fortunate to be surrounded by such academic excellence.   I have received so many wonderful acknowledgements, respect, and support during my tenure at CCS/UCSB from my colleagues.  What I can now and always will say is: "Thank You."