Meet Marlene Zuk (CCS Biology '77)
July 16, 2019
Marlene Zuk, Regents Professor at the University of Minnesota, reflects on her path to becoming a scientist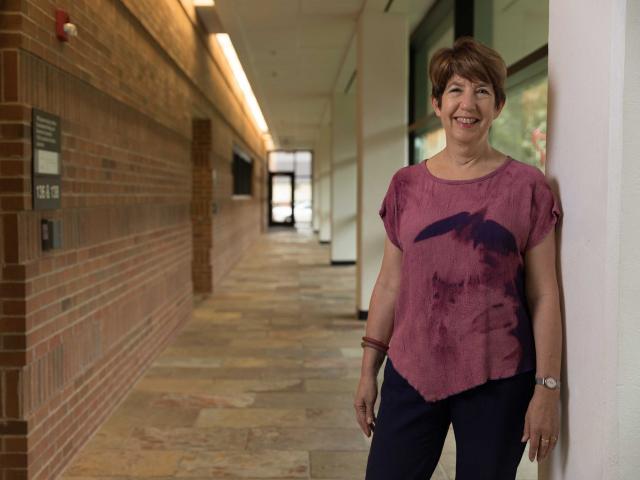 Marlene Zuk is a distinguished American evolutionary biologist and behavioral ecologist. During a recent conversation with CCS, Marlene shared the impact CCS had in her life. "I became more engaged as a biologist by being at CCS. As an undergrad at CCS, I appreciated that everyone took me seriously and allowed me to make my own decisions." Marlene shared that, "It may be minor, all things considered, but there are many schools where you couldn't ever do that. CCS let you own your own mind. I could make my own decisions about what was important and valuable to me."
Marlene grew up in Los Angeles and was a first-generation college student. Her parents were immigrants and, though supportive, were not familiar with applying to college or that some schools were better than others. Marlene was in a UC program designed to help high school students get into UC schools. She ended up at UCSB where she started as a regular biology major. "For someone who didn't really know what college was about, it was an intimidating experience to be an undergrad in a large school," Marlene recalls. She remembers being in an introductory biology class with hundreds of people and felt she was not getting a chance to do the things she wanted to do in college. Sometime during her first year she heard about CCS. "I thought CCS would be a great opportunity as students got credit for the amount of work we did and students were encouraged to do research—all of that interested me a lot." She interviewed with Ian Ross, who became her advisor, and transferred to CCS. "I felt like I had been plucked from the masses and given access to professors so that I could pursue my own interests," she shared.
Marlene remembers fondly several professors and experiences at CCS. She recalled taking former CCS Provost Adrian Wenner's animal behavior class, which taught her to have a real love of natural history, particularly insects, and got her interested in the philosophy of science. In particular, "I was taught to ask questions and be critical, and that not everything published in the scientific literature is correct, which was a big revelation at that stage in my life."
She had a long-standing interest in writing and had considered being an English major. But as she was also fascinated by biology, she thought it would be better for her to do writing and literature on the side. "One of the great things about CCS was that I could take literature classes and not be told that I couldn't take creative writing classes because I was a biology major," Marlene said.
At UCSB, Marlene did not receive a lot of career guidance as an undergrad. "I did not come out of CCS thinking that I wanted to be a professor," she commented. "However, I eventually went to a Ph.D. program at the University of Michigan and, after earning my doctorate, I completed a post-doc at the University of New Mexico. Following that, I became a faculty member at UC Riverside and am now at the University of Minnesota."
At Minnesota, Marlene is a member of the faculty in the College of Biological Sciences where she was recently honored by being named a Regents Professor, the highest honor that the University of Minnesota can bestow on its faculty, by recognizing those who have made tremendous contributions to the University in the form of teaching, research, scholarship, and contributions to the public good.
In addition, Marlene was elected into the National Academy of Sciences (NAS) in April 2019. NAS membership is based on a scientist's distinguished and continuing achievement in original research and is widely considered to be one of the highest honors in a scientific field. Marlene's lab focuses on emerging questions in behavioral ecology and evolutionary biology, and uses invertebrate systems to study the evolution of mating behavior and secondary sexual characters in natural populations.
I had great women role models at UCSB in the sciences and they showed me what is possible as a woman scientist.
When asked about her recognitions, Marlene was modest: "I am a scientist who does not do the kind of science that is super flashy. I am not trying to cure cancer, come up with a way to feed the world, or alter the genome to make you more resistant to disease. I do not run a large lab with tons of people or receive really big grants. Getting the recognition from both awards shows that you don't have to do that; sometimes it feels like it is all about getting big grants and running big machines, but getting these awards shows that it is not all about the money or who can do all the big flashy stuff."
In between finishing at CCS and starting graduate school Marlene worked at an academic skills center on the UCSB campus where she assisted in a program that helped students in early affirmative action programs. Marlene recalls, "UCSB had just started admitting a lot of students who had been deemed really worthy of attending college but their backgrounds weren't always what they could have been. It was an eye-opening experience for me and really showed how access to education is not equivalent for people from different backgrounds. I also remember some students talking about discrimination in the classroom, such as not liking certain labs because the TA would pick on people of color expecting that they would cause trouble. This experience really stuck with me and I became interested in diversity and equity, especially gender in science and how it influences what we do."
"I did not realize it as much at the time at CCS and UCSB, but seeing women professors and scientists doing things I thought I might do made a big difference for me," she shared. "I had great women role models at UCSB in the sciences and they showed me what is possible as a woman scientist."
Asked for a memorable moment at CCS, Marlene recalled a time when she developed a project with her classmates. "I concocted a project with octopi, went out and got collection permits, and then the divers brought back specimens for us to use. I probably should have had more supervision, but I enjoyed having the freedom to create and pursue my own projects."
Marlene's advice for current and future students: "You have to be motivated by the study subject itself. Let the work carry you through the tough parts, especially if you want to get through graduate school. You can't just go through the motions to get through a Ph.D., you need to let the science speak for itself."