Editing, Drafts, and Rewrites: The 2020 CCS Writing Contest Closes April 10
April 8, 2020
Learn more about the competition experience from 2019 awardees Tyana Craig (W&L '20) and Carson Young (W&L '22) 
By Kailyn Kausen (CCS Writing & Literature '20)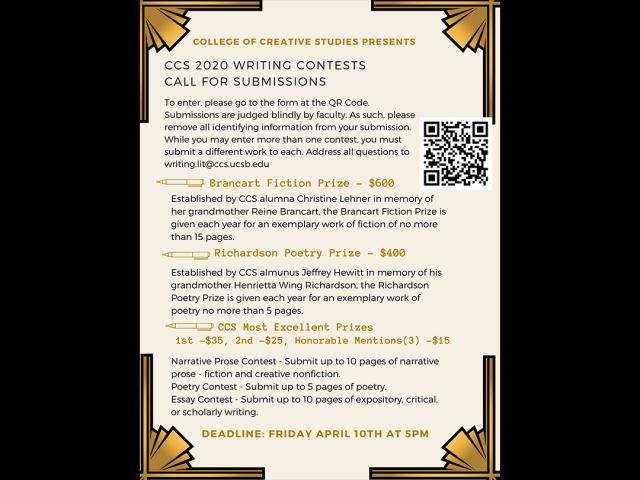 Each spring, students across the UCSB campus submit their best work to the College of Creative Studies (CCS) Writing Competition Awards. Submissions are judged by faculty in five different categories: the Richardson Poetry Prize, the Brancart Fiction Award, the CCS Most Excellent Narrative Prose Contest, the CCS Most Excellent Poetry Contest, and the CCS Most Excellent Essay Contest. The Richardson Poetry Prize was established by CCS alumnus Jeffrey Hewitt in memory of his grandmother, Henrietta Wing Richardson, and the Brancart Fiction Award was established by CCS alumna Christine Lehner in memory of her grandmother, Reine Brancart.
The current CCS Writing Contest, open to all UCSB undergraduate students, closes on Friday, April 10th at 5pm. If you are interested in participating in the competition, submit your piece here.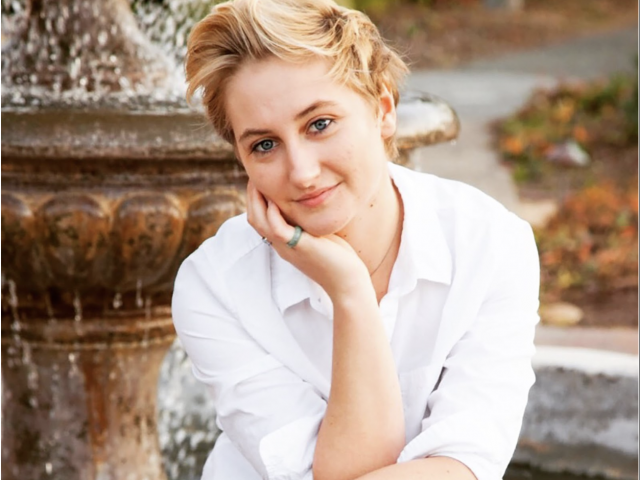 Two of last year's awardees Carson Young (W&L '22), recipient of the Brancart Fiction Award, and Tyana Craig (W&L '20), winner of the Richardson Poetry Prize, share their experiences with winning the competition
Young was recognized for their short fiction piece, "Cyanosis." This story is about a high school girl, Chase, who struggles to cope with an eating disorder that first develops when her father is deployed to the army and worsens upon his death. "She is essentially stuck trying to decide to sink or swim, while actively taking off her life vest," explains Young.
Entering "Cyanosis" in the Brancart Fiction Contest resulted in Young's appreciation of multiple drafts. They said, "By the third rewrite...the story had begun to walk on its own. It was a lot stronger." 
Before the competition, the story was workshopped in a class led by CCS Writing & Literature Faculty Kara Mae Brown. "[Brown] showed me which characters needed to be more present...She was right," said Young. Over the course of the project, they recognized the value of editing pieces and working to improve them.
Young wanted to write about an eating disorder that did not have a romanticized ending because they find eating disorders are portrayed unrealistically in most television, movies, and literature. "It seems as though every eating disorder narrative ends in a dramatic hospital stay, a redemption arc, and a lesson well learned." 
"It hardly happens that way in real life," Young explained. Young wrote this story to show the "everyday details" of Chase's life, thoughts, and eating disorder. They recognize this piece is not universal to all people with eating disorders, but believes parts will ring true to some.
Now, Young is working on a novella. "It is a bigger project than I have attempted prior, but I am enjoying the challenge," Young explains. Post-college, they are considering graduate school.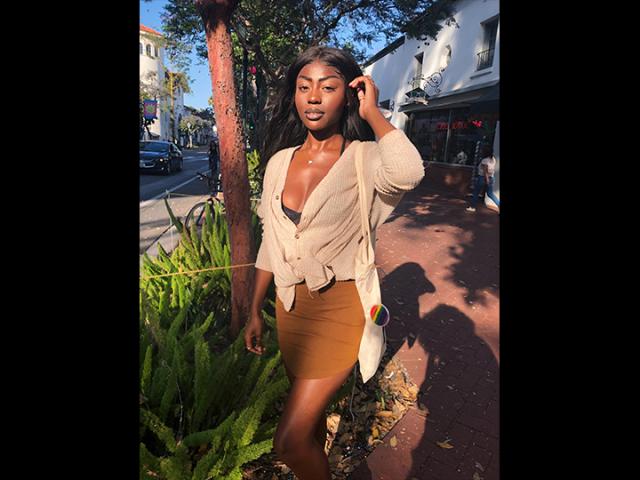 Tyana Craig, recipient of the Richardson Poetry Award, received the award for her poems "Song for Sarah," "Homegoing," "Morning Song," and "Hymn in Seawater." She also placed first in the Most Excellent Poetry competition for "Saturday Morning," "In Spring," "Watching Poppies Turn," "How We Become Our Mothers," "Dock," "Black Love," and "Ode to Red Velvet."
"Winning both prizes was a little surprising because I had never shared my poetry in a contest," said Craig. One of the poems submitted to the competition was "written as a love letter to black women in the voice of non-black people who have historically appropriated black women's features and culture," said Craig. "It's not really a love letter but appropriators tend to claim that their appropriation is from a place of love rather than the harm it actually is." Other poems in the collection embraced themes of praising herself, her culture, and her self-described "complicated" relationship with religion.
Rick Benjamin, former state poet laureate of Rhode Island and an adjunct professor in the comparative literature and environmental studies departments, helped Craig during the editing process. "He really helped me focus on form in ways that I had never thought about," said Craig. 
When asked about the inspiration for her work, Craig explains that her poems are shaped by her experiences. "Two of the [award-winning] poems were written in response to writing prompts but all of my poems are inspired by my own experience and poems I've read," said Craig. "I hope to start new projects that bring research and poetry together." 
For the future, Craig is looking into both comparative literature doctoral programs and Fulbright programs.
Visit CCS Writing Competition Awards to learn more about the awards and about the other 2019 award recipients. "Cyanosis" and select other pieces are also available to read.