Meet Roshelle Carlson: 2020-2021 CCS Book Arts Artist-in-Residence
September 17, 2021
Taking Creativity to the Next Level
This story is from CCS Book Arts Artist-in-Residence Roshelle Carlson '20 (CCS Art) who shares her residency experience.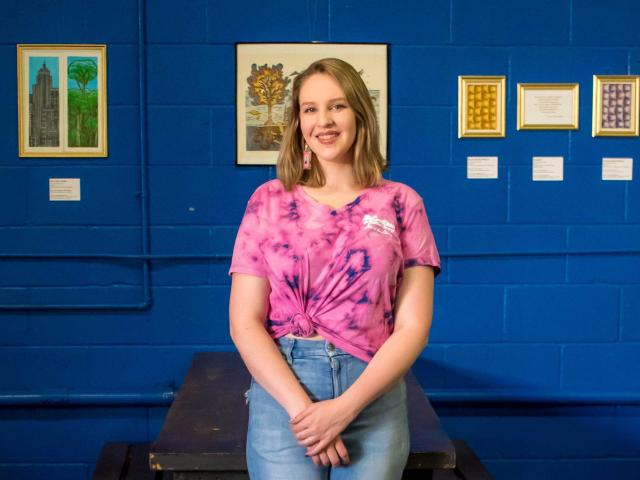 I am grateful for the experience as the 2020-2021 Book Arts Artist-in-Residence at the College of Creative Studies, UC Santa Barbara. I would like to thank my faculty mentors Linda Ekstrom, Sarita Zaleha, and Iman Djouini for their support and guidance throughout this past year. In addition, I would like to thank CCS and its donors for making this residency possible.
The pandemic posed a major obstacle in navigating being Artist in Residence. I had to adapt to the loss of studio space, supplies, and most importantly, equipment. I had based a large portion of my practice around utilizing the College's Vandercook letterpress; with the loss of this favorite machine, I had to completely re-learn what it meant to be a printmaker. With the Artist-in-Residence funds, I did my best to produce the resources provided in the CCS Book Arts print shop, turning the limited amount of space I have in my home into an art studio.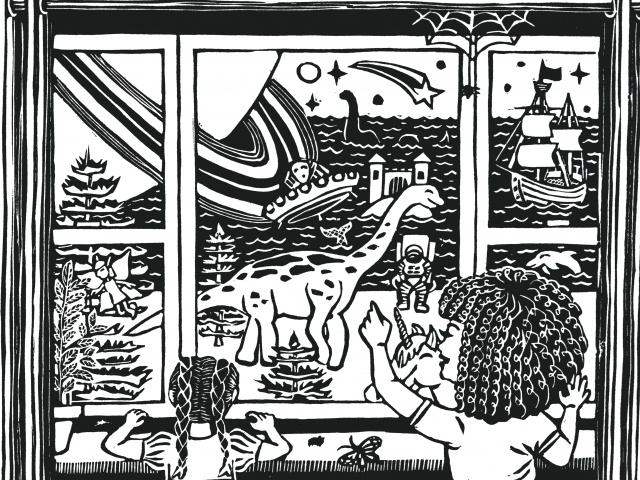 I am very appreciative as I was able to procure the closest things possible to a portable, miniature letterpress: a barren, a pin press, and a handmade tabletop press from a small business. I also explored the option of a DIY letterpress, which I created using a laser cutter in a local makerspace, the PDF template and instructions from another small business, and lots of time, effort, and wood glue. With these resources, I was able to successfully create editions of prints without sacrificing quality or methodology.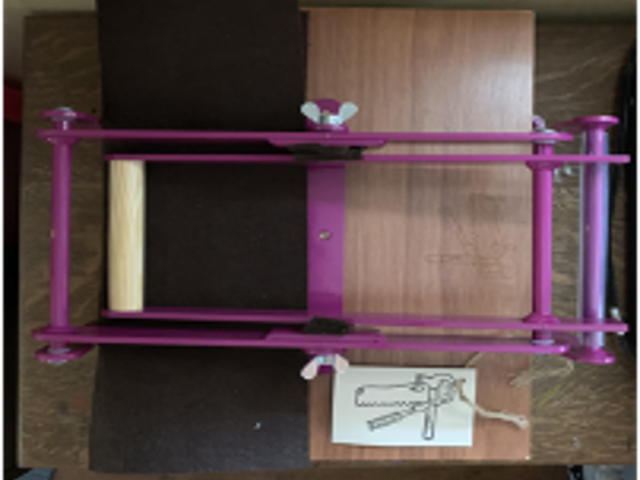 As the Book Arts Artist-in-Residence, I also had the opportunity to virtually join CCS classes as a mentor and guest speaker. This was a great privilege that brought me much joy, and allowed me to share techniques, experiences, and advice. I was able to learn new techniques myself, and I was inspired by the creativity that every individual student offered in these classes. Some work that was the result of such inspiration are my zines Inktober 2020 and The LTA.
During this residency, I had the opportunity to become a part of an annual event hosted by the San Francisco Center for the Book, Roadworks 2020. This was a fundraising event that sold prints created from carved linoleum of selected applicants; the piece I created for this event is titled Window to Imagination.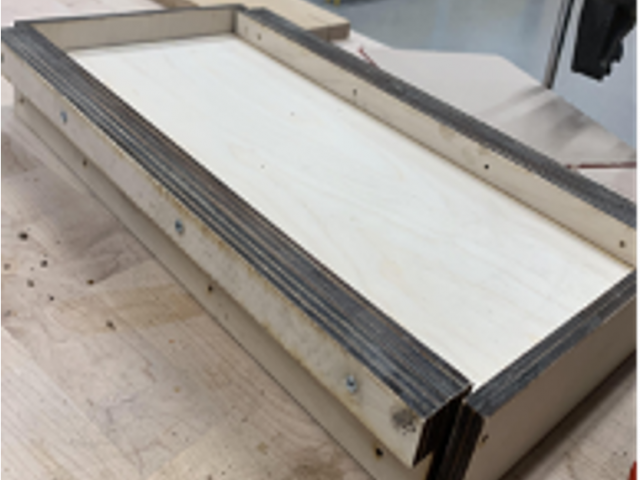 I also had the opportunity to show this piece, along with many more prints, at a local business for the month of July this year. I held an opening reception where the community I grew up in came together to show their support for my efforts, therefore widening my artistic audience. I was given feedback on my work which I will expand upon in future projects.
As I begin a second year as Artist-in-Residence during 2021-2022, I will carry forward what I have learned throughout this past year, and will continue to develop my practice despite the circumstances brought on by the pandemic. I am very excited to further experience learning, growth, and opportunities, and to create new work!