Adventure Awaits
June 12, 2017
Original Article URL: http://www.news.ucsb.edu/onward-and-upward/adventure-awaits
Not sure what machine learning, artificial intelligence or natural language processing entails? CCS computing student Daniel Spokoyny can break it down for you. From his freshman year living in Anacapa Hall till now, as he prepares for his next big chapter as a Ph.D. candidate at Carnegie Mellon University, Daniel encompasses some of the most important qualities of being a Gaucho: a dedication to learning and an adventurous spirit.
As a student in UC Santa Barbara's College of Creative Studies, Daniel found the perfect combination of rigorous academics and innovation. Being part of a small, focused and passionate group in the CCS Computing Program, Daniel was inspired by many professors and researchers on campus. One faculty member who comes to his mind is Kathy Foltz, the interim dean of CCS, who's known for her love of teaching and her enthusiasm and who provided Daniel with much-appreciated mentorship. During his junior year, Daniel, alongside his friend Jeremy Irvin, decided to teach his own seminar on computer learning. Leading more than 20 students, Daniel and Jeremy covered topics to prepare them for graduate-level artificial intelligence classes and research. Sponsored by professors Ömer Egecioglu and Murat Karaorman, Daniel had a firsthand experience leading a lecture and discussions.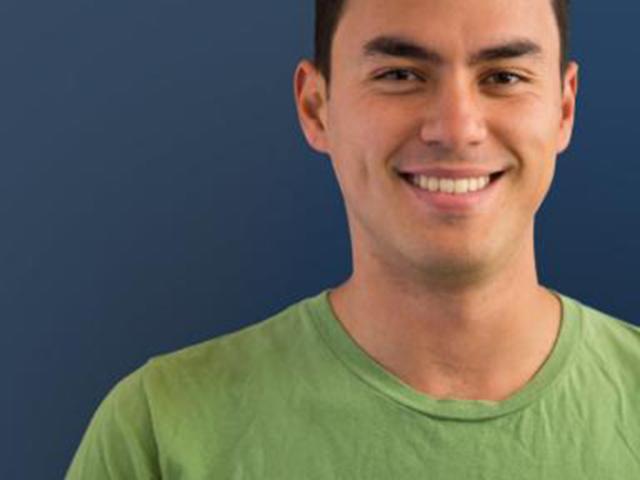 In addition to working with his sponsors, Daniel pursued research opportunities in fields he found particularly interesting. Under professor Fermín Moscoso del Prado Martín, Daniel dived into a world of child language acquisition, causal modeling techniques and dynamical systems. In his last year, he also worked with assistant professor William Wang, researching spoken language processing and artificial intelligence. Today, it's clear that his hard work has paid off. For his commitment and diligence to research, Daniel was selected to receive the UCSB Chancellor's Award for Excellence in Undergraduate Research, to be awarded at Commencement.
Daniel's undergraduate career has been a careful balance of working hard and playing hard. Joining Excursion Club his freshman year, he took advantage of the club's opportunities and resources, later becoming a staff member. He also is a board member of UCSB's Entrepreneurs Association (EA) as a technical mentor and adviser. A business, entrepreneurship and technology club, the EA focuses on empowering students with the skills and tools to take their business ideas to the next level.
Daniel will be walking on Sunday at the 2017 CCS Commencement Ceremony, taking place at 11 a.m. in Campbell Hall. The event will also be recorded and live-streamed at live.id.ucsb.edu for those unable to attend. Daniel, who may or may not be skydiving after his Commencement ceremony, will not be live-streaming this event.
Where can you find this Gaucho after graduation? It depends on when you ask. Daniel has plans to go on birthright, explore New York City, visit family in Italy and embark on a solo backpacking trip in Peru. After a jam-packed summer, he will land in Pittsburgh, where he will be starting a Ph.D. program at the Language Technologies Institute at Carnegie Mellon. Wishing you the best of luck, Daniel! We're excited to see all the amazing things you accomplish next.
 Written by Miranda Chan