CCS to Hold First Annual Research & Creative Activities Conference (CCS RACA-CON)
May 22, 2017
Conference will mark the official launch of the College's 50th Anniversary Celebration
The College of Creative Studies (CCS) is pleased to announce the first annual CCS Research & Creative Activities Conference (RACA-CON). Taking place on Saturday, November 4, 2017, CCS RACA-CON will be held at the Loma Pelona Center on the UCSB campus. It will coincide with the beginning of CCS Science week and UCSB Parents' Weekend, and is designed to bring together all CCS students, faculty and alumni to learn about the amazing work being conducted by students across the disciplines.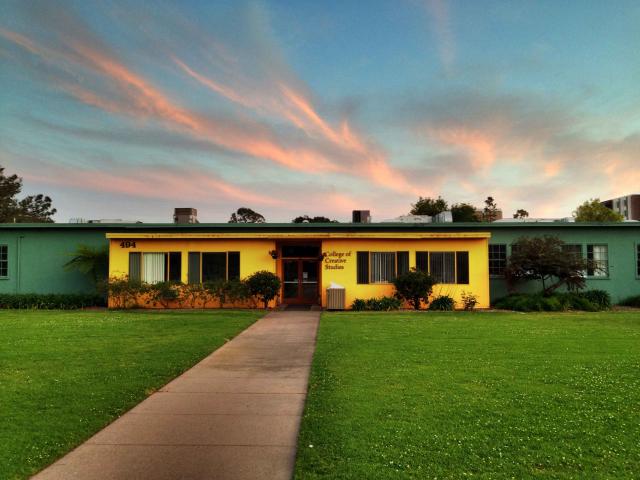 RACA-CON will include keynote guest speakers and a series of short talks by CCS students. Poster presentations, displays and readings of original works, and music performances will round out the program. The recipients of CCS Summer Undergraduate Research Fellowships (SURF) are required to participate, but all students engaged in create activities or research (from each of the eight CCS majors - Art, Biology, Chemistry and Biochemistry, Computing, Mathematics, Music Composition, Physics, and Writing & Literature) are invited and encouraged to participate and attend.
RACA-CON will be part of the official launch of CCS' 50th Anniversary celebration, which will continue throughout the 2017-2018 academic year and will culminate at the 50th Anniversary Banquet and CCS Musical in Spring, 2018 (details forthcoming).
CCS invites all faculty, students, alumni, parents (current and past), friends of the College, as well as the greater UCSB community to attend. A light breakfast and lunch will be served. RSVPs will be requested as the date approaches.