Dressing the Creative Class
September 3, 2018
CCS Art alumnus Daniel Lewis created one of New York's hottest menswear companies by building suits for artists
by Will Proctor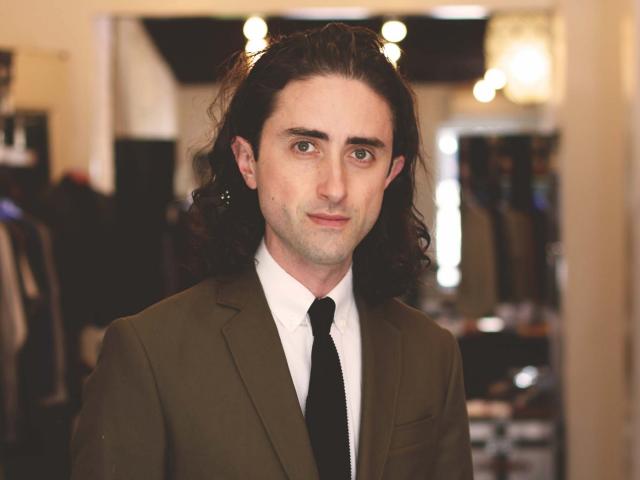 Unless you are a banker, lawyer or businessman, a suit is in all likelihood a uniform you only dust off for weddings, job interviews and funerals. Most men's clothing brands design suits for the corporate class, forgetting about the artists, actors, writers, musicians and other creative folks. Frustrated by the lack of diversity in menswear, Daniel Lewis, CCS Art '05, set out to make a suit for people like himself–who had been ignored by the traditional brands–and founded Brooklyn Tailors. 
From the beginning, the quality of each suit from Brooklyn Tailors set it apart from the competition. While at CCS, Lewis noticed his classmates cared about the details of their aesthetic lives. "My friends were artists, musicians, writers and they all had excellent taste," remembered Lewis. "They cared about the clothes they wore, but suits, somehow, didn't seem to fit into their identity." Brooklyn Tailors did not revolutionize the suit or make any extreme changes; rather they subtly tweaked the clothing to make it speak to a different type of person. Lewis added, "The goal was to make a suit that [creative people] could put on and would feel like a seamless extension of everything else they embodied."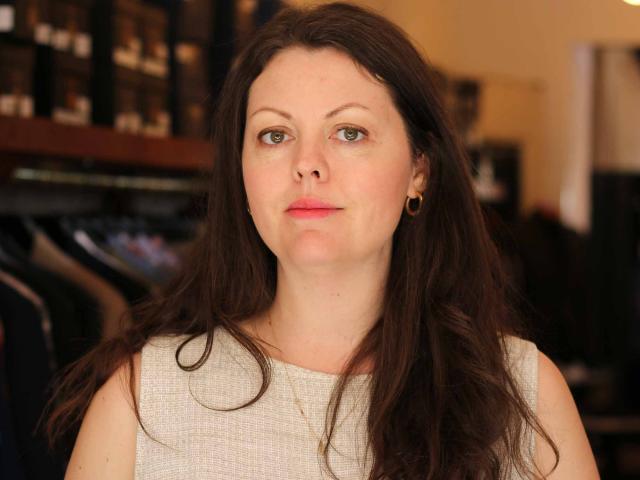 One of the differentiating features of a Brooklyn Tailor suit is the quality of the fabric. According to Lewis, Brooklyn Tailors utilizes some of the world's best tailoring fabrics, the same fabrics used by the big designer fashion houses, including wool from Vitale Barberis Canonico and Trabaldo Togna, two of Italy's oldest and most renowned mills. Portuguese craftsmen hand sew and tailor each suit using these extraordinary fabrics. Lewis travels to Portugal each year to ensure the products are up to his high standards.
Lewis is not alone in this venture. His wife, Brenna (College of Letters and Science Sociology '05), is also his fifty-fifty partner in charge of the business aspects of the company. The couple had no experience running a business before Brooklyn Tailors and thus had to learn the ins-and-outs on the fly. "We both laugh about the fact that we really have no formal training in running a business," Lewis remarked. "I think that if you talk to most small business owners, they'll probably tell you that the steepest learning curve was learning how to be a business, to manage people, to motivate a team, and to build operational systems." Although it seemed daunting at first, the UCSB alumni couple had fun learning the ropes together. Said Lewis: "Every day is a new adventure and a new challenge."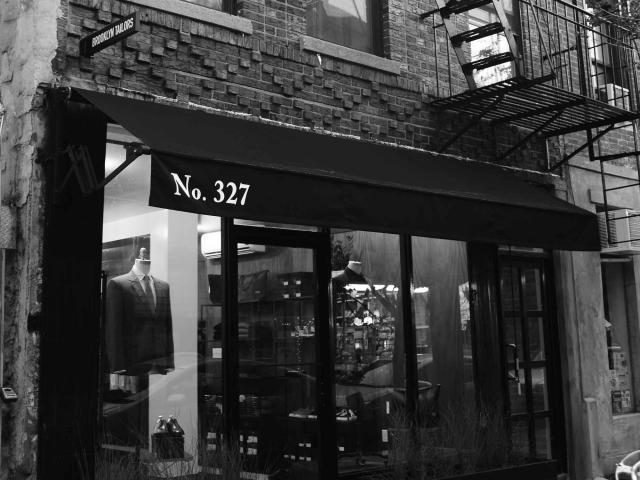 Fine Art to Menswear
Lewis was attracted to CCS for the ability to take advanced art classes as a first-year student. "I loved the idea that I could, even in year one, go right to the subject matter and even more advanced-level courses that I was eager to be a part of," he said. The openness of the CCS Art program enabled Lewis to grow his craft. "One of the cool things about CCS was I was allowed to develop as an artist very freely and quickly without a lot of restrictions," said the San Diego native. Although Lewis' emphasis in the Art program was painting, he did not want to get pegged as only a painter and CCS permitted him to delve into different mediums. "Jumping around from medium to medium [...] was just easier at CCS, and the whole ethos welcomed that more than the rigid structure of the traditional studio art program." Lewis also enjoyed CCS because the faculty treated him as a fellow artist. "It was a very fluid environment that I think mimics more of the reality of being a working artist out there in the world–where you're having conversations and you're jumping around." 
Developing ways to analyze and see the world, instead of learning facts, is what Lewis believes was the most valuable facet of his CCS education. "CCS puts more emphasis on learning how to think and learning how to understand the world than it does learning information," explained Lewis. "Anyone can teach you facts [...but] we spent most of our time having dialogues and actually making things, actually doing things, and then talking about what we did. That was just a much richer education for me." Lewis sees the sciences and the humanities as being more closely related than people normally recognize. "Sometimes people are surprised that, within CCS, there are disciplines that people don't regard as creative," he said. He continued, in some respects "there's no difference between being a mathematician or an artist," and to excel in the sciences or business you need to be creative and communicate with the world.
Lewis' goal while at CCS was to become a professional artist. "My plan was to make 'fine art' and become a working artist that exhibited in galleries," he remembered. Although he always enjoyed clothing, it was not until after he graduated that he grew interested in formal attire. 
Growing up in San Diego and attending UC Santa Barbara, Lewis did not need a suit until he started looking for full-time jobs. "I needed to find myself a good suit that I actually wanted to wear," he remembered, "and I was having an incredibly hard time finding it."  Eventually, he got fed up and decided to make a suit for himself. "As an artist, as someone who knows how to make things [...] I naively felt that it would be easy," said Lewis. During the process of teaching himself to create his first suit, Lewis learned an appreciation for this incredibly challenging craft. 
Lewis quickly realized instead of being the person building the suits, he wanted to build a brand. "I didn't want to be the one necessarily with the needle and thread," said the suit maker. "I enjoyed the bigger picture of not just making a suit or making a piece of art, but making a brand and a concept and telling the story behind a product." 
Soon after creating his first suit, Lewis moved to New York and began working in entry-level fashion jobs. In 2007, he and his wife decided to branch off on their own. Together they started Brooklyn Tailors from their small New York City apartment.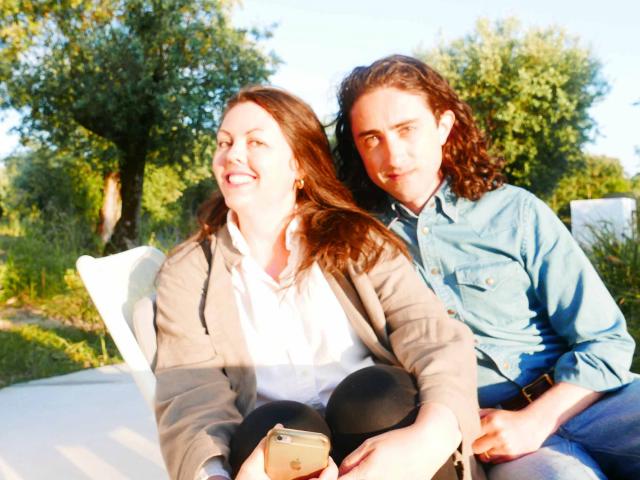 Still an Artist
People often perceive Lewis as undergoing a career shift when he started his business–from artist to businessman. He, however, still sees himself as an artist. "To me, it was just sort of an organic transition," he noted. "I look at it all as the same side of the brain. I'm still engaged in a creative practice, it just became more practical and applied." For Lewis, establishing a creative business instead of investing in himself as an artist "added some interesting layers to the equation." 
Opening a flagship company store, which Lewis did in 2012, was one of these layers and was one of the first times Lewis felt like the brand had made it. Also in 2012, Brooklyn Tailors was first asked to be carried in a retail store. "The first time that a retail store contacted us asking us if they could carry our clothing was another kind of benchmark moment," remarked Lewis. "We thought, 'Wow, someone wants to sell our product.' We didn't expect that would ever happen." 
Once Brooklyn Tailors was in its first retail store, they began getting picked up by a few more retailers. All the while, Lewis had his sights set on Barney's of New York. He considered Barney's the perfect retailer for his young brand, but knew that he had to carefully consider when to reach out. "I purposefully waited until I felt that our brand had developed enough and our collection was up to par enough to even knock on their door," said Lewis. Lewis sent an email to a contact from his previous work, never expecting to hear back. Next thing he knew, he was showing his collection to Tom Kalenderian, Barney's Menswear Director, who dug his suits. "[Meeting with Kalenderian] was one of those big moments for us," remarked Lewis. "He's a person I admire in the industry, and he knows more than anyone what goes into a well-made suit." The fact that Kalenderian approved of his suits "was a really proud moment."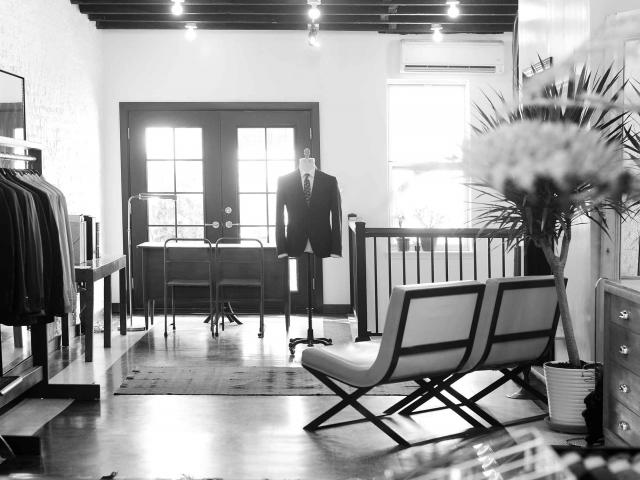 Word of Mouth
Many publications have lauded Brooklyn Tailors for their outstanding suits. In 2014 they were one of four brands, and the only formal brand, recognized by GQ in the magazine's 2014 "Best New Menswear Designers in America" contest. More recently, in 2017, Brooklyn Tailors' new flagship store–they moved from their original store in 2016–was dubbed by GQ as one of the "25 Best New Stores in the World." The New York Times, the Wall Street Journal, New York Magazine, Rhapsody, MR Magazine, Esquire, and many other periodicals raved about the suits. Additionally, many A-list celebrities, including Bryan Cranston, Daniel Radcliffe, Aziz Ansari, Paul Rudd, and Kumail Nanjiani, have been spotted on red carpets, on talk shows, and in magazine covers sporting one of Lewis' bespoke suits. 
Rather than invest in marketing and advertising, Lewis depends on word-of-mouth and good press coverage to drive sales. "[The press coverage] definitely helps us grow our business and gets more customers," remarked Lewis. When his fledgling company first started earning recognition, Lewis thought the effects would be immediate–there would be a line of new customers outside the door. He soon recognized this was not the case. A suit, he explained, is an investment item that most people only buy every few years. "You'll get someone walking into the store three years after that article comes out, and we ask them how they heard about us, and they say, 'I didn't need a suit at the time, but I saved the article, and now I'm here.'"
Now over 11 years into the business, Lewis still greets customers at his flagship store in Brooklyn's Williamsburg neighborhood. Business success is important, but quality is paramount. In an interview with Leanluxe, Lewis said he and his wife want to have their hands in every aspect of the business and have turned down outside investors. "I think by nature that's probably going to keep us small, but again we're ok with that. I mean, the luxury of being small is that you don't have anyone to answer to."
_____________
Contact
(805) 893-2035
will.proctor@ccs.ucsb.edu
Celebrities wearing Brooklyn Tailors