Biology Students Conduct Research Through UC LEADS
July 30, 2019
Michelle Chiu (CCS Biology '21) and Shay Ellaboudy (CCS Biology '21) receive UC Leadership Excellence through Advanced Degrees scholarships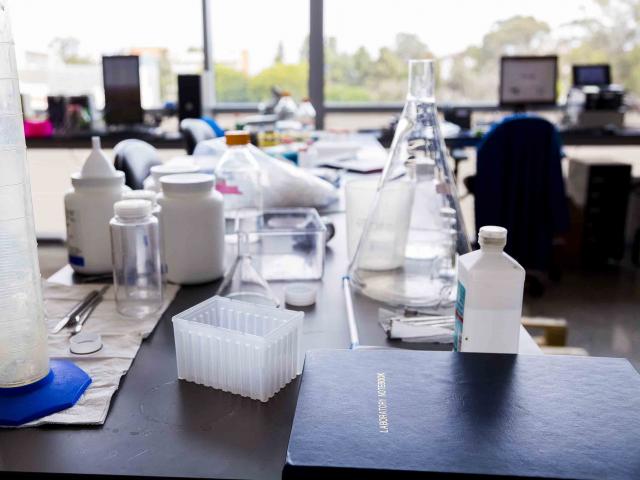 Two College of Creative Studies (CCS) biology students have been selected to participate in the University of California Leadership Excellence through Advanced Degrees (UC LEADS) program. A two-year program, UC LEADS supports non-traditional STEM students, increasing their access to research experiences and graduate school preparation. Students conduct research at their home University over the first summer of the program and at another UC school of their choice for the second. In addition to funding these summer research projects, UC LEADS provides financial support for travel and research during the academic year. Furthermore, the program provides other professional development activities for participants including workshops, seminars, faculty mentorship, and attendance at scientific society meetings.
Michelle Chiu and Shay Ellaboudy, both CCS Biology '21 students, are completing their first year of the UC LEADS program this summer. Chiu was inspired to apply after noticing the benefits upper-division students, including Rachel Liu (CCS Biology '18), David Lowe (CCS Biology '19), and Katie Feerst (CCS Biology '19), received from the program. "I think this program is great because it gives me the opportunity to explore different fields and emphases," Chiu said.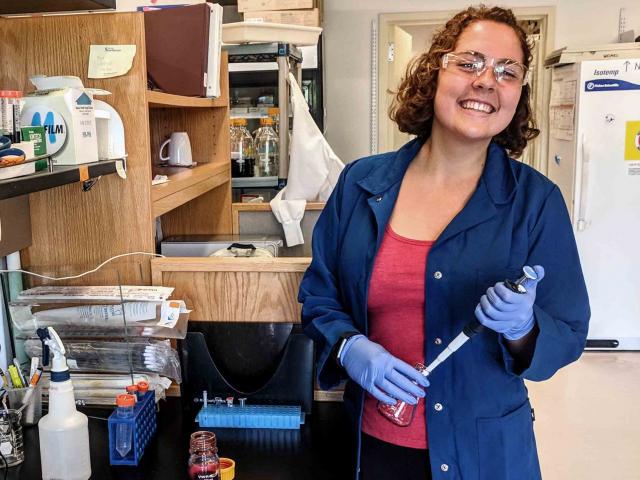 Ellaboudy is continuing research on a project she began in her first year at CCS in the lab of Dr. Thomas Weimbs in the Department of Molecular, Cellular, and Developmental Biology. Ellaboudy studies the poliovirus life cycle. She said, "We are investigating how one of the virus's highly versatile proteases called 3CD interacts with host factors to disrupt host membrane trafficking." In other words, Ellaboudy is researching how the 3CD protease, a type of enzyme that breaks down proteins, disrupts the movement of molecules into and within cells. This process helps the virus infect host cells and spread.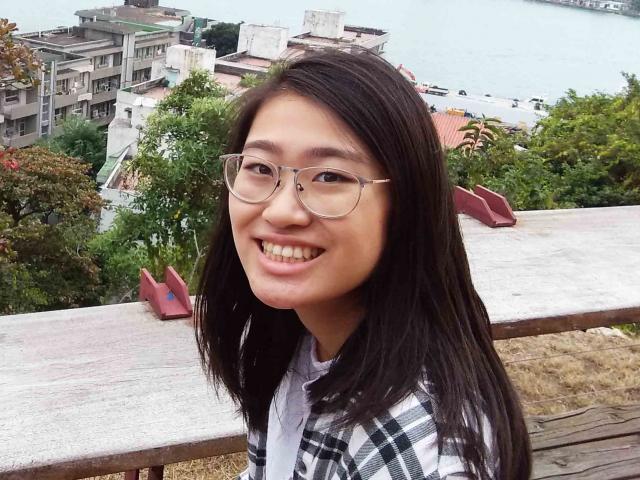 For her UC LEADS project, Chiu works in the lab of Professor Read de Alaniz of the Department of Chemistry and Biochemistry. She is researching photoswitches, a type of nanomachine sensor that detects changes in light levels or intensity, and is learning how to create organic compounds, a process known as organic synthesis. Chiu works under the direction of Dr. Alaniz' graduate student Serena Seshadri, who is co-advised by Dr. Matt Helgeson in the Department of Chemical Engineering. Seshadri's research focuses on photoresponsive nanoemulsions. Emulsions are a type of mixture between liquids that are normally unmixable, where one liquid is dispersed throughout the other liquid, like if someone shook a bottle containing oil and water. For nanoemulsions, the particles of the dispersed liquid occur on a nanoscale (10-9m). Most emulsions are inherently unstable and will naturally separate back into their component liquids. As part of her work with Seshadri, Chiu will be studying how to increase the stability of nanoemulsions they create in the lab. Nanoemulsions have a lot of uses, particularly in the medical field for targeted drug delivery.
In the fall, Chiu and Ellaboudy will seek projects to work on during the summer of 2020 at different UC campuses. They will present the findings from their summer 2019 projects at the next Koret UC LEADS Research and Leadership Symposium at UC Irvine on March 7, 2020.