CCS Writing & Literature Student Wins Poetry Contest
April 8, 2019
CCS interviews Jen Woolard, CCS Writing & Literature '20, about her poetry contest win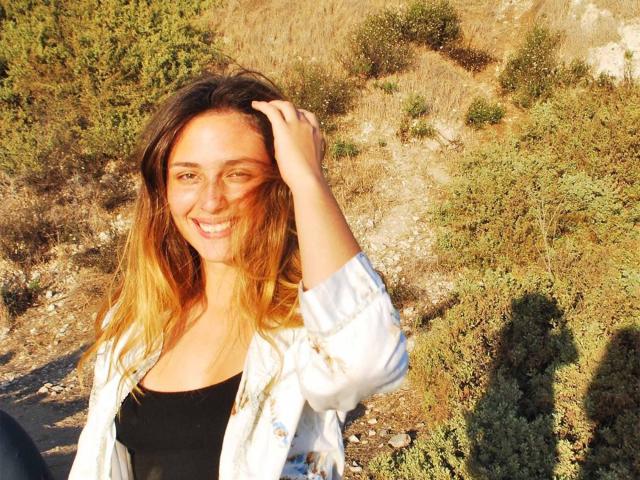 CCS Writing & Literature student, Jen Woolard '20, won the Mochila Review 2018-2019 poetry contest. The international undergraduate journal began in 2002 out of Missouri Western State University and this is the fifth year of their MoRe contest. In addition to poetry, Woolard creates ink drawings, paintings, book arts, and photography. 
College of Creative Studies: Can you tell us a bit about the contest you won?
Jen Woolard: Yes! I've recently won the MoRe Prize for poetry organized by the literary journal, The Mochila Review, judged by author and professor Kwame Dawes. The poem will be published in their spring issue as well as featured on their website.
CCS: Why did you choose to send the piece to the Mochila Review contest?
JW: I submitted my poem for the MoRe prize after hearing about their outreach for submissions through our Writing & Literature advisor, Kara Mae Brown. After deciding the poem had been edited to its fullest expression that I was proud of, I figured I should begin the process of trying to get it published.
CCS: What is the title of your piece? What is it about?
JW: The poem is titled "Whalebone," after a large, unidentified bone I had found on the beach one day and eventually took home with me to add to my collection of found objects. The poem delves into the events leading up to the discovery of the "whalebone" and the person who was with me when I found it.
It has a lot to do with my desire to keep the things I find (lost objects, seeds, shells, etc.) which I see and like and create meaning for, and what this practice means for me.
CCS: Was there something that inspired you to write the piece?
JW: This real moment which the poem means to depict was an incredibly surreal and vivid experience for me which I knew I had to record and make into meaningful art.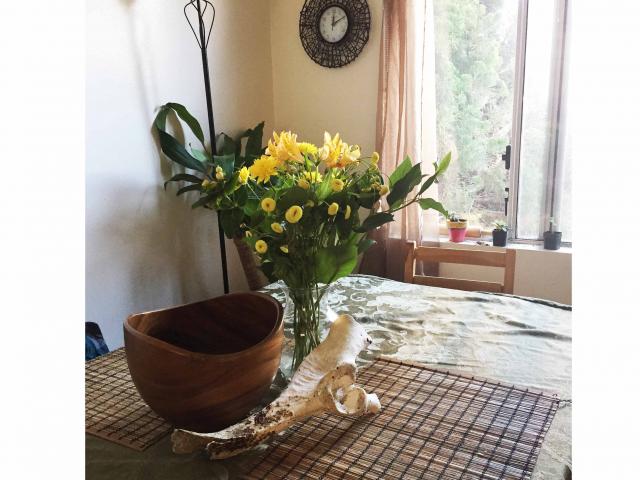 CCS: Why did you decide to attend CCS for your undergraduate studies?
JW: I decided to attend UC Santa Barbara within the College of Creative Studies for its progressive and hands-on learning and creating experience. For me, the idea of studying creative writing has changed so much since coming to CCS; I can't imagine having gone through my college education any other way than being rooted in a self-driven, open, and experimental approach to writing as art.
CCS: Is there someone at CCS who has had an impact on your writing and specifically this piece?
JW: Teddy Macker has been an incredible influence on the way I've approached my writing since first taking his poetry workshops my freshman year. While writing the piece I was definitely using the techniques and ways of thinking such as "nothing ordinary," "avoid the abstract," and using "precise, accurate language."
CCS: If you were to describe what the most important aspect about the CCS Writing & Literature program or your education in general, what would it be?
JW: The freedom to experience as many other fields that interest me is the most important aspect of the Writing & Literature program for me. Since then, my writing has become so much more dynamic and multifaceted. I feel like I've had the opportunity to experience my education and writing process to its fullest extent, and for me there's nothing more important than that for someone just beginning their career in creative writing.
CCS: Is there a story you could tell about when you decided to pursue writing?
JW: With writing, there was really no decision for me. I had been doing it all my life and when given the chance to study for a career, I knew it was going to be the thing I was good at and that I loved. There isn't anything I'd rather be doing.
CCS: Do you have any career or writing plans after you graduate?
JW: My plans after graduation aren't solidified, but I would like to continue to create and disburse my art and poetry out into the world while possibly interning at a magazine, publishing firm, bookstore, or printing press.