CCS Faculty Publishes Creative Non-Fiction Book: Alta California
February 5, 2020
New CCS Writing & Literature lecturer Nick Neely was interviewed by the LA Review of Books for his recent publication
by Kailyn Kausen (CCS Writing & Literature '20)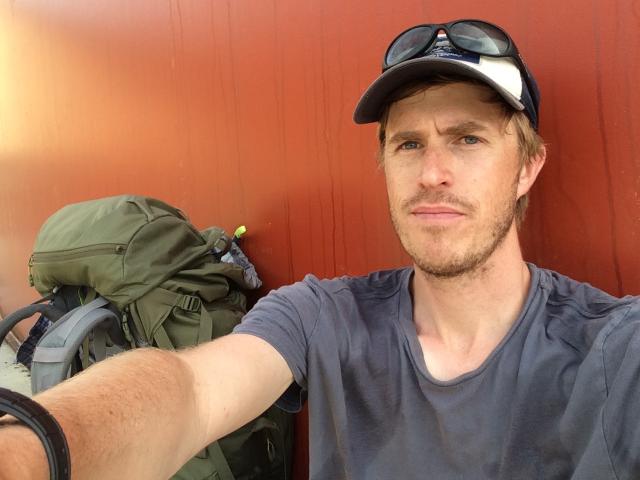 Journalist and writer Nick Neely, who joined the CCS Writing & Literature Program as a lecturer in January 2020, was interviewed by the LA Review of Books about the publication of his creative non-fiction book, Alta California: From San Diego to San Francisco, A Journey on Foot to Rediscover the Golden State.
To write Alta California, Neely shouldered a backpack at the San Diego International Airport and hiked north through California. The twelve week trek ended in the San Francisco Bay Area, part of the region formerly known as Alta California. Every day of the walk was described in the book, something Neely recognizes most authors would not do, but he wanted to survey the entirety of California and the varied landscape.
His journey matched the path and pace of the Spanish Portola expedition led by Gaspar de Portolá. This expedition led the first Europeans across California in 1769. Almost 250 years later, Neely followed their route, interweaving historical facts of the expedition with his own memories and experiences.
In the interview, Neely identifies his childhood, spent in the sleepy, small town of Portola Valley in the Bay Area, as the "seed of Alta California." As a child, Neely would explore nature, and "...[play] around with the bark of eucalyptus, which uncoils like wrapping paper tubes when you whack your friend or sibling with it." Neely's adolescent "casual birding" hobby also translated into Alta California with his identification of over 70 species of bird by name.
He calls the book "immersive" and visualized it "cinematically." Neely said, "I wanted the book to embody the feeling I had on the walk as much as possible, which was part wonder, part serendipity, part relentlessness, part melancholy."
"Few people are lucky enough to live at the pace I was living," Neely said of the eight to ten mile per day pace he kept. He spent his days "lingering and loitering," recording thoughts on a voice recorder. While he paid attention to the landscape, he "was oblivious to many of the things we pay attention to." Neely explained, "When I finished the walk, readjusting to being at home did feel a bit like reentry, like I had just parachuted into the sea in my capsule and would need some time in a decompression chamber."
The journey was not one of complete wonderlust, however, as he faced the realities of walking such a distance across varied terrain with a wide range of amenities. "The walk became a real challenge west of Santa Barbara when Highway 101 was suddenly the only option. So I took the train tracks, which were safer and quieter by far," Neely recounted. He also pointed out the lack of public restrooms and having to visit fast food restaurants to fill up his water bottle instead of a creek.
Today, Neely brings a wealth of literary experiences to share with CCS Writing & Literature students. In addition to his travel writing experience from this trip across California, Neely also published a collection of essays, titled Coast Range, in 2016 and has published extensively in literary journals and magazines. With an MA in Literature and Environment from University of Nevada, an MFA in nonfiction from Hunter College, and an MFA in poetry from Columbia University, along with residencies like the Djerassi Resident Artist Program, Sitka Center for Art and Ecology, and a coveted PEN Writing Residency, Neely has widespread interests to share with up-and-coming Writing & Literature students.
In Winter and Spring 2020, Neely is teaching his first UC Santa Barbara courses, the CCS Writing & Literature creative nonfiction Junior Tutorials. In this workshop-style course series, third-year CCS Writing & Literature students have the opportunity to work closely with Neely on projects of their interest, guiding the preparation of their senior portfolios.
Read the interview, Step by Step Across California: A Conversation with Nick Neely.