CCS Students Become Co-Authors
June 15, 2020
Youssef Sibih (CCS Biology '20), Michaela Bostwick (CCS Biology & L&S Biopsychology '22), Kailyn Kausen (CCS Writing & Literature '20) and Komal Surani (CCS Writing & Literature '20) become co-authors of academic publications
The structure of the College of Creative Studies provides opportunity for faculty-student collaboration, and actively encourages the creation of new knowledge as an undergraduate student. Here are a few exciting recent publications our students co-authored.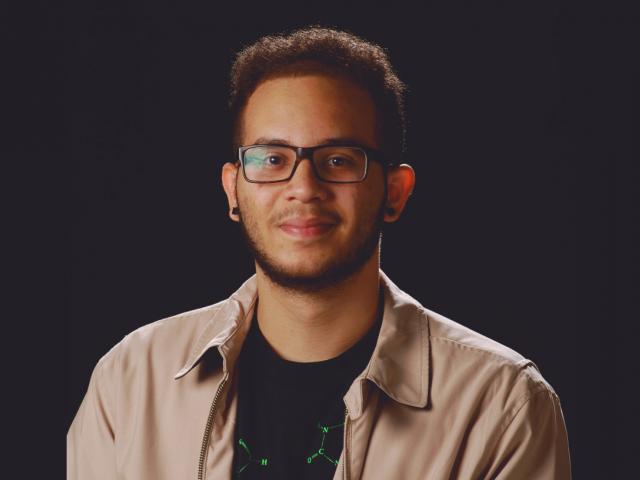 Youssef Sibih (CCS Biology '20)
Biologist Youssef Sibih is a co-author of "LRP1 is a master regulator of tau uptake and spread" in the internationally acclaimed academic journal Nature. Along with other UCSB students and researchers - including UCSB Molecular, Cellular, and Developmental Biology Professor Kenneth Kosik of the Kosik Lab - the authors examined the effects the LRP1 lipoprotein has on the tau protein. The tau protein moves between neurons in the brain, which transmit information throughout the body and nervous system. When tau misfolds - or is copied and reprinted incorrectly - it leads to chaos in neurons, causes brain cells to die, and can result in Alzehimer's Disease. The researchers discovered the LRP1 lipoprotein has control over the uptake of tau into neighboring cells. This finding can help scientists regulate the uptake of tau, and better understand Alzehimer's. For more information about this exciting research, check out this article: "Tracking Tau: Understanding how the protein tau moves between neurons yields insight into possible treatments for neurodegenerative diseases."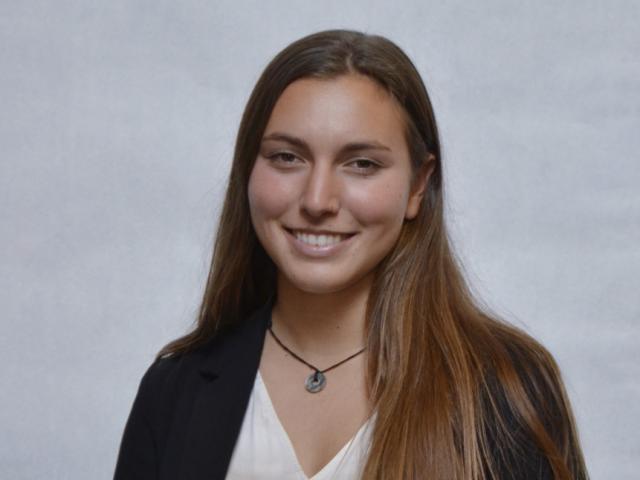 Michaela Bostwick (CCS Biology and L&S Biopsychology '22)
Michaela Bostwick, co-author of "Antagonistic Inhibitory Circuits Integrate Visual and Gravitactic Behaviors" in Current Biology, researched Ciona larvae, a type of sea squirt, in The Smith Lab, led by UCSB Molecular, Cellular, and Developmental Biology Professor William Smith. The paper examines how light and gravity affect the directional movement of Ciona larvae. The study on which the paper was based demonstrated that changes in light and gravity cause the Ciona larvae to swim differently. For example the larvae might swim straight up, or swim in a curved direction. The researchers used maps of the nervous system and neurotransmitter data to create a model that can explain these behaviors. Sea squirts are very primitive chordates, and the mapping of their nervous systems could lead to better understanding of vertebrate nervous systems and animal behaviors.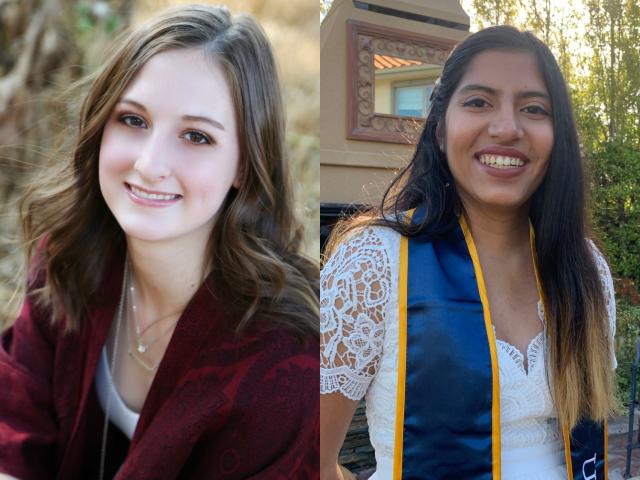 Kailyn Kausen (CCS W&L '20) and Komal Surani (CCS W&L '20)
Kailyn Kausen and Komal Surani, both writing and literature majors, co-authored a paper with Program Coordinator of the CCS Writing & Literature program, Professor Kara Mae Brown. The paper, "Deconstructing Authority for Truly Collaborative Mentorship in Creative Writing," was written during the students' Junior Tutorial, a small group independent study where Writing & Literature students work closely with a faculty member on their senior portfolios. During the Junior Tutorial, Brown shared her own creative writing with Kausen and Surani for feedback. This unusual practice became the basis for the paper which examined how this deconstruction of authority in a workshop setting led to increased student comprehension of the revision process and better evaluation of student learning.