Mouth Trap: Latest Book by CCS Writing & Literature Faculty Rebbecca Brown
June 5, 2020
Brown continues to write while teaching her first CCS course on Fiction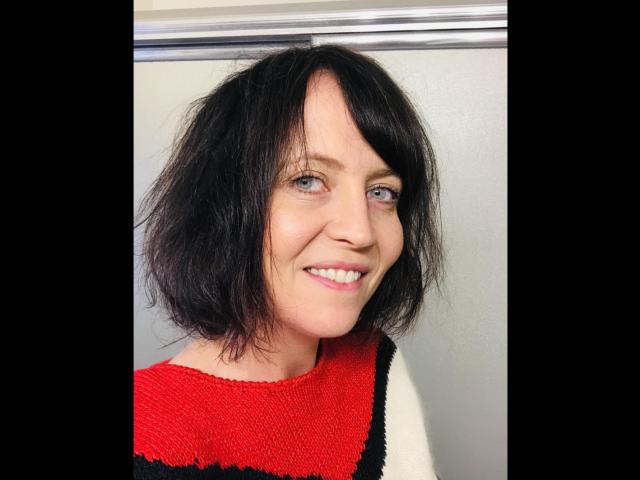 In March 2020, College of Creative Studies (CCS) Writing & Literature faculty Rebbecca Brown was interviewed by the graphic literary journal Infinity's Kitchen about her latest book, Mouth Trap (Art Pair Press 2018). Mouth Trap is a prose poetry collection described as: "Rebbecca Brown's prose poetry collection renders birds, beasts, and surroundings from the lens of an artist who structures form with feeling. Acute observations are captured with music and tangled in emotion. Through the creation of portraits and landscapes, Brown fashions an exhibit of dynamic lyricism and word play. Speakers experience the biological as ephemeral, all the while bewildered by the promise of transformation." 
Among Rebbecca's other publications, her dissertation, an experimental novel entitled They Become Her, received Honorable Mention in the 2009-2010 Starcherone Innovative Fiction Contest and was published in 2014 by What Books Press. Her work has appeared in print and online journals such as American Literary Review, Confrontation, New South, Eclipse, Requited, 88: A Journal of Contemporary American Poetry, Masque and Spectacle, and Miracle Monocle. 
While she continues to write, Rebbecca joined CCS in Winter 2020 to teach her first W&L course. CCS W&L program coordinator Kara Mae Brown knows W&L students will benefit greatly, "I knew that Rebbecca's experimental approach to literature would make her a perfect fit for our W&L students. She's a multi-talented writer and an extraordinary teacher. Her presence has already made such a positive impact on our community." 
For Rebbecca, "I am excited to be back home in California and thrilled to join CCS as part of a community of passionate, dedicated writers and collaborating with students and colleagues across disciplines." Previously, after teaching as a full-time Substitute Lecturer at Hunter College and traveling to India on a Fulbright-Nehru Visiting Lecturer grant, she became an Assistant Professor of English in the MFA program at Western Kentucky University. 
Learn more about Rebbecca and Mouth Trap. Join CCS in congratulating Rebbecca!