Theora Tiffney (CCS Biology '14) Published in SLATE About Coronavirus Drug
August 11, 2020
Tiffney publishes article "Americans Are Paying Twice for Remdesivir"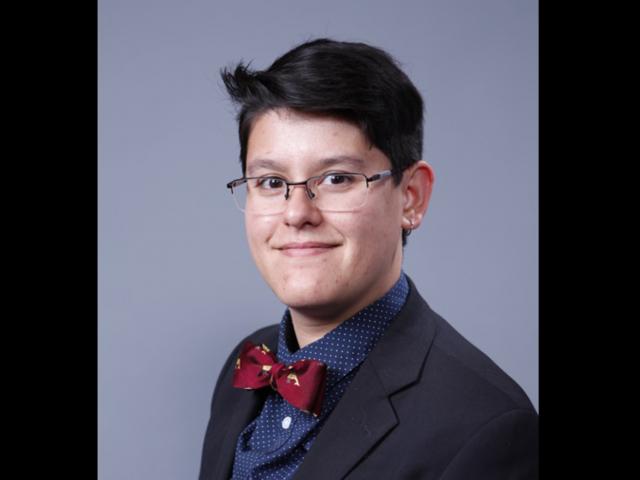 Slate magazine published CCS alumna Theora "Theo" Tiffney's article "Americans Are Paying Twice for Remdesivir" on July 20, 2020. The article analyzes the pricing of the drug, which has shown promise in reducing hospitalization times and severity of illness for certain groups of COVID-19 patients with milder cases, though it has yet to show that it can save lives.
Theo found an interest in remdesivir in line with her research as a doctoral student in 'Bioethics, Policy, and Law' at Arizona State University. "My research focuses on ethics and policy in healthcare, especially how social and structural inequalities (including access to healthcare) influence public health responses to emerging infectious diseases and the containment of epidemics like COVID-19," commented Theo. 
"Remdesivir, the drug that shows potential for COVID-19, is closely linked to my research on Hepatitis C direct acting antivirals. When it was announced remdesivir would cost $3,120 for a course of treatment with private insurance, I decided to write an article to provide context for this pricing," continued Theo. "I especially wanted to highlight how taxpayers are paying twice for this drug, first through federal grants supporting the drug's development and then again at the point of care. This isn't a unique problem to remdesivir, but a widespread issue in the pharmaceutical industry with a large impact on access to healthcare."
In the article, Theo combined her knowledge of biology, history, and law to highlight examples of how public-private partnerships have successfully been used in the past to increase access to healthcare during emergencies, and explained how current legislation could be used to control drug pricing during COVID-19. Theo argues in the article that a lack of enforcement of existing regulations allows companies to release prohibitively expensive treatments and limits access to healthcare during a pandemic. As she states in the article, "If we are to pay private entities public money to develop drugs...we must hold them to their obligations under existing U.S. law. We must use the many legal tools at our disposal to make sure that the patients who need these drugs can get them."
Before graduating from CCS, Theo participated in CCS Dean Gerardo Aldana's graduate seminar in Science & Technology Studies in the Anthropology Department. "An article in Slate contextualizing remdesivir production and pricing under pandemic conditions is a tremendous testament to Theo's own abilities as well as to her experience as a CCS student. We are delighted to see her continue to excel and to apply her education to pressing issues in society today," said Dean Aldana. 
Join CCS in congratulating Theo!