Michelle Chiu '21 (CCS Biology) and Meredith Neyer '21 (CCS Physics) Receive CCS Sara Sterphone Student Service Award
June 26, 2021
Award recognizes outstanding contributions by graduating CCS students to the intellectual and social life of the college
The inaugural Sara Sterphone Student Service Award was presented during the College's  virtual Commencement ceremony on June 12, 2021 to Michelle Chiu '21 (CCS Biology) and Meredith Neyer '21 (CCS Physics).
The College of Creative Studies (CCS) Student Service Award, initially established in 2010, is an honor and financial prize given to graduating students who have made significant contributions to the CCS community. In 2021, it was renamed to the CCS Sara Sterphone Student Service Award in honor and memory of former CCS Academic Advisor Sara Sterphone. The award is supported by the Sara Sterphone Memorial Fund established at CCS in 2021 with philanthropic contributions by students, faculty, staff, family, and friends to the loving memory of Sara. This Fund also supports student activities and extracurricular programming to honor Sara's commitment to the CCS student community.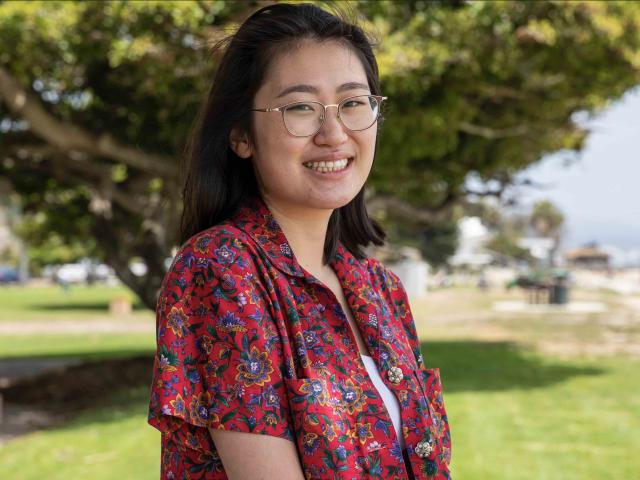 "Michelle has been a 'CCS Ambassador' from day one, always eager to pitch in and always mindful of other students," said CCS Biology faculty member Kathy Foltz. "Even as a first-year student, Michelle was willing to speak with prospective students and was thinking beyond just the Biology major. Other students look to Michelle for guidance and insight." During her time at CCS, Michelle has substantially contributed to the CCS Community Council, attended regional receptions as a student representative, and was recruited to be an Orientation leader. In addition, she established the CCS peer mentoring program through the Community Council to provide a network of support for all CCS students.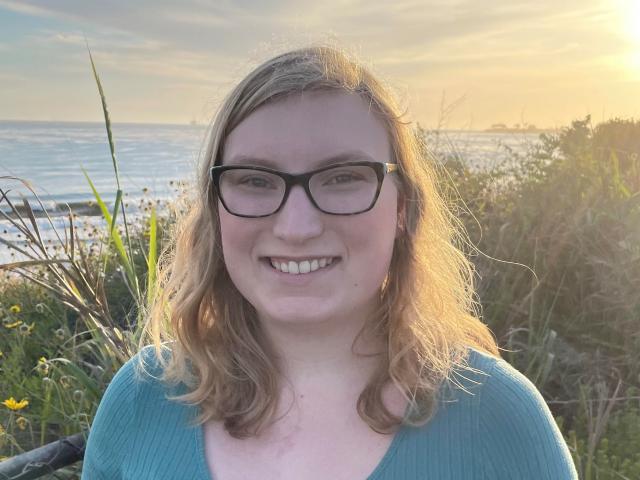 Meredith Neyer's call to serve the CCS community was to guide students. She became an extremely active participant in the CCS peer mentorship program. In addition, Meredith was actively engaged in outreach to prospective students and participated in numerous panels and other events to share her CCS experiences. "Meredith's service is outstanding," said CCS Physics faculty member Tengiz Bibilashvili. "Her list of events does not contain one or two bright spots. It is a continuous set of contributions to CCS life outside the classroom. I never observed such intensity and depth of commitment from a top performing student in classes and research." 
"On behalf of all of us at CCS, I congratulate and thank Michelle and Meredith for their passion and commitment to the social and intellectual life at CCS," applauded CCS Dean Gerardo Aldana. "No doubt both will continue to positively impact others, and we invite them as members of our alumni community to contribute to the experiential learning of our students in future years. Congratulations!"