CCS Biology Student Wins Award at Annual Society of Integrative and Comparative Biology Conference
March 8, 2022
Sriram Ramamurthy receives Raymond B. Huey Award for best student poster in the Division of Ecology and Evolution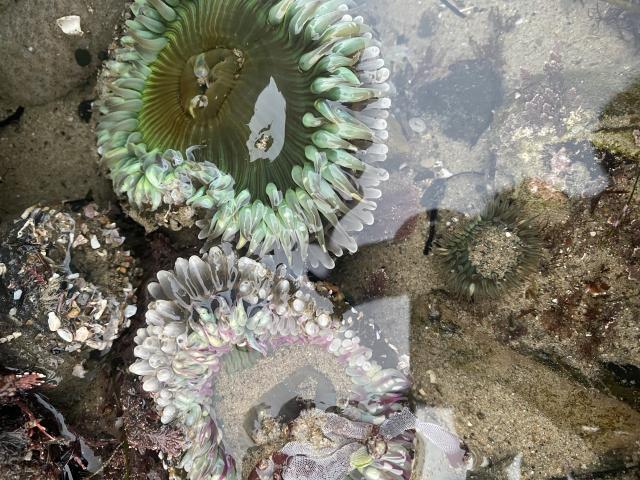 In January 2022, Sriram Ramamurthy '22 (CCS Biology) received the Raymond B. Huey Award for best student poster in the Division of Ecology and Evolution at the annual meeting of the Society of Integrative and Comparative Biology (SICB). SICB is one of the largest biological societies and this year hosted their annual conference in Phoenix, Arizona, in a hybrid format. There were over 1,000 presentations at the conference, including talks, posters, and lectures.
Sriram's poster was titled "Social distancing before it was cool: Fine-scale spatial distribution of the sea anemone Anthopleura sola." Sriram's research focused on studying the underlying causes for a uniform spatial distribution—which is uncommon compared to clumped and random distribution patterns—of the sea anemone Anthopleura sola in the rocky intertidal zone ecosystem. Anthopleura sola, also known as a starburst or sunburst anemone, is a type of solitary anemone found in the northwest Pacific Ocean from Baja California to Bodega Head, California. A. sola exhibits intraspecific aggression, whereby individuals of the same species attack each other, using specialized tentacles called "acrorhagi" as weapons.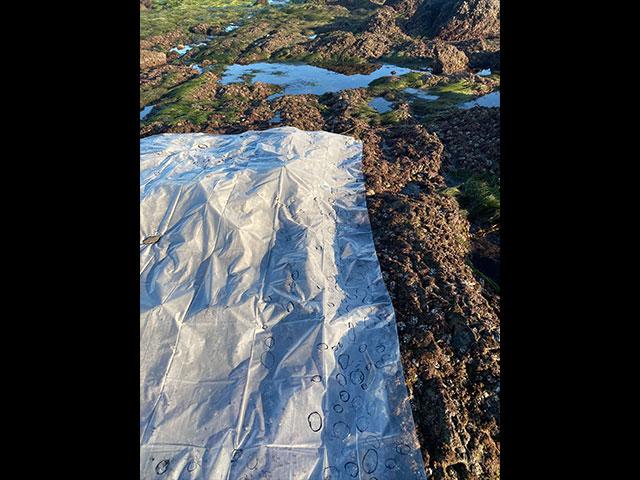 To investigate the spatial distribution of A. sola, Sriram conducted a study at the Coal Oil Point marine reserve. "I placed clear plastic tarps over selected sites and traced the outline of each anemone in the region, thereby creating various spatial maps documenting the positions and diameters of individuals of A. sola," explained Sriram. "Using exploratory data analysis and statistical modeling, I show strong evidence that intraspecific aggression leads to A. sola being uniformly distributed in the rocky intertidal zone. This shows that there is intense competition for suitable habitat space in this ecosystem."
In addition, Sriram's research can provide insights into how A. sola may establish itself in new habitats. This is important as the species is rapidly expanding its northern range, and projecting its distribution can help predict its impact on intertidal community structure.