Aditya Sharma '23 (CCS Computing) and Ashley Yeh '24 (CCS Biology) participate in 2023 Spring UC Santa Barbara Foundation 150th Meeting
June 1, 2023
CCS students present to board members alongside CCS Interim Dean Timothy Sherwood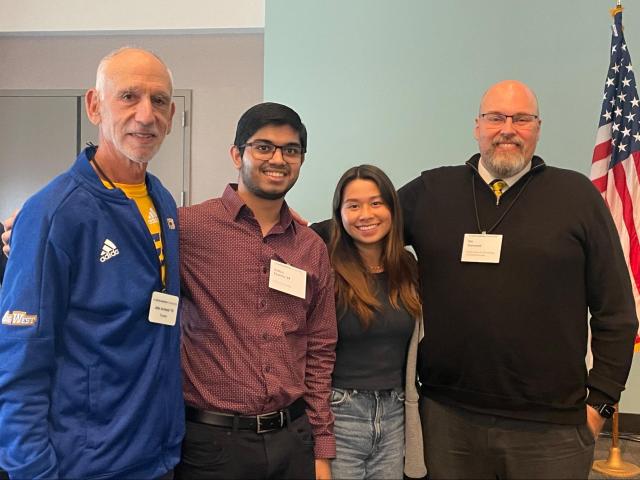 What better way is there to learn about experiential learning at the College of Creative Studies (CCS) than from its students? That was CCS Interim Dean Timothy Sherwood's insight when he was invited by UCSB Chancellor Henry T. Yang to present at the 150th meeting of the UC Santa Barbara Foundation on May 20, 2023. For Sherwood, "It's important to communicate the unique aspects of this College and what it means for the students directly by the students." 
To provide a glimpse into the College of Creative Studies—one of three undergraduate colleges at UCSB—in addition to the student presentations, Dean Sherwood showcased distinguished alumni from the College's 8 majors who are now having significant positive impact in their fields and communities.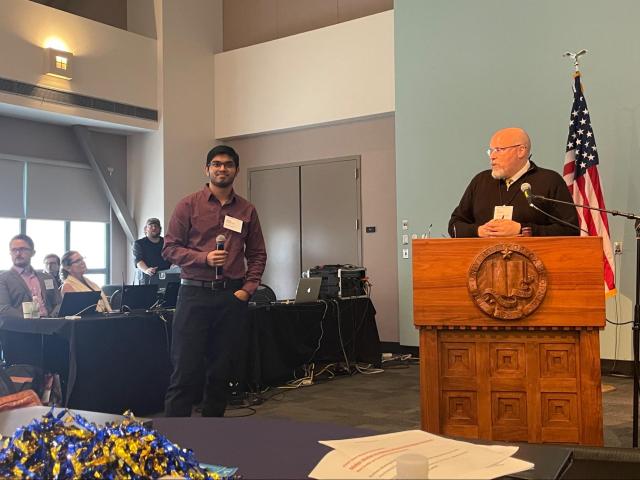 During Dean Sherwood's presentation, Aditya Sharma '23 (CCS Computing) and Ashley Yeh '24 (CCS Biology) shared their insights into how they learned about CCS, their student experience with experiential learning at the College, and their professional aspirations. For Aditya and Ashley the opportunity to take undergraduate and graduate courses across campus combined with unique curriculum at CCS and hands-on learning as undergraduates in research labs at UCSB were some of the appealing aspects of CCS. In addition to CCS where they could excel academically as self learners with dedicated faculty mentorship, both enthusiastically shared that the presence of community—at CCS and across UCSB with other students in numerous extracurricular activities—has been key to their overall successful student experience. They both learned about CCS in ad hoc ways from digital posts or from others–they pursued it and glad they did!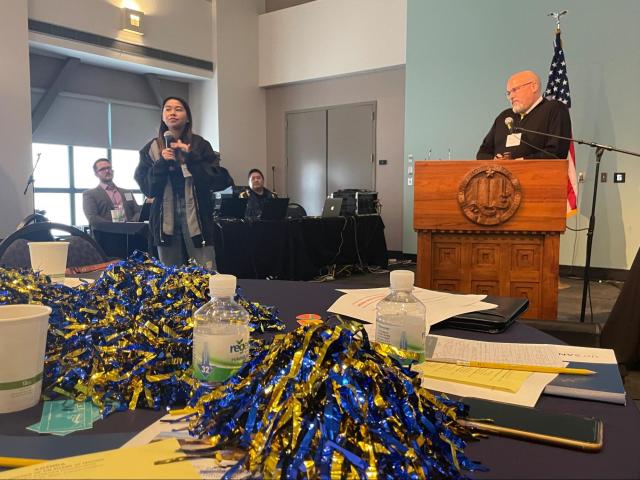 During his presentation to the board members, Aditya shared that he is passionate about his research in the area of Artificial Intelligence (AI), having worked with Mellichamp Associate Professor of Artificial Intelligence William Wang who is also the Director of the Center for Responsible Machine Learning at UC Santa Barbara. After graduating from CCS in Computing in June 2023, he will continue at UCSB for a Master's in Computer Science. Over the summer, he will be working at Google.
A third year Biology student at CCS, Ashley voiced her commitment to neuroscience research and science communication. Ashley has been a Research Assistant in the lab of Professor Dennis O. Clegg, Wilcox Family Chair in BioMedicine in the Department of Molecular, Cellular, and Developmental Biology. Clegg's lab focuses on the research of stem cell, neural development, and neural disease.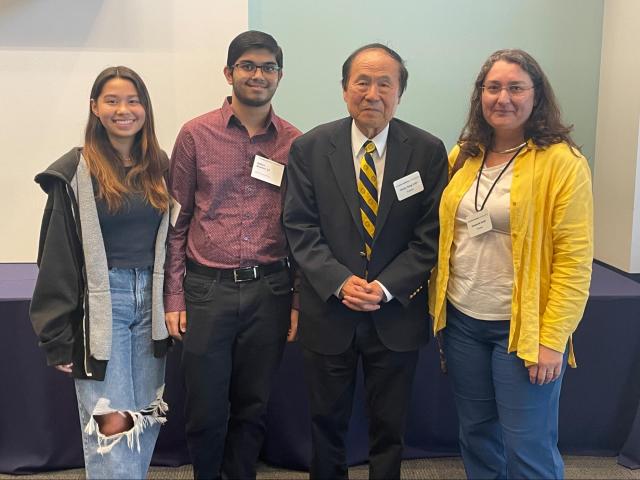 This aspiring scholar who intends to pursue a Ph.D. in neuroscience, was named a 2023 Goldwater Scholar, the only student to receive this scholarship at UCSB and one of 413 national scholarship undergraduate recipients from over 5000 college sophomore and juniors majoring in the natural sciences, mathematics, and engineering fields. 
The students were able to meet Chancellor Yang and Deiling Yang as well as board members and university leadership during the meeting as well as during lunch.
CCS thanks Aditya and Ashley for their enthusiasm to participate alongside Dean Sherwood in the 2023 Spring UC Santa Barbara Foundation 150th Meeting. We look forward to seeing the many ways these student scholars' passions and creativity will impact their chosen areas of expertise!