Ashley Yeh '24 (CCS Biology) Is Named a 2023 Goldwater Scholar
March 31, 2023
Young scholar committed to Neuroscience research and science communication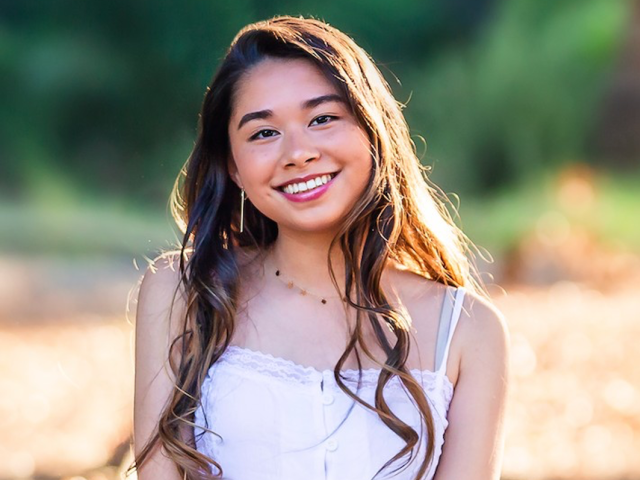 This year, one UC Santa Barbara student––Ashley Yeh '24 (CCS Biology)––was named a 2023 Goldwater Scholar. Ashley is one of 413 national scholarship recipients from over 5000 college sophomores and juniors majoring in the natural sciences, mathematics, and engineering fields who applied for approximately 400 Goldwater scholarships for the 2023-2024 academic year. These scholarships are given to students in their junior and senior years who display "intellectual intensity" and "potential for a significant future contribution to research." Ashley's career goal is to pursue a Ph.D. in Neuroscience, followed by teaching and conducting research at a research university. Ashley also seeks to promote science communication.
"Because of the emphasis on undergraduate research, CCS always submits some outstanding candidates for the Goldwater Scholarship. Ashley's application was exceptionally strong and I'm delighted that she has won this award." John Latto, CCS Biology Faculty
Ashley has a commitment to neuroscience. Since August 2020, Ashley has been a Research Assistant in UC Santa Barbara Professor Dennis Clegg's Lab that focuses on the research of stem cell, neural development, and neural disease. From August 2018 to August 2019, Ashley assisted in experiments and analyzed data in Dr. J. Bradley Zuchero's Lab in the Neurosurgery Department at Stanford University School of Medicine that researches the cell biology of Glia in development and disease. While at Stanford School of Medicine that year, Ashely was an intern in June and July 2019 at the Stanford Center for Interdisciplinary Brain Sciences Research (CIBSR), dedicated to research that will improve the lives and well-being of individuals with disorders of the brain and improve knowledge of healthy brain and behavioral development. In 2022, Ashley was awarded a ThinkSwiss Research Scholarship, an academic research stay program in Switzerland for students from all fields enrolled in universities in the United States and Canada. Ashley has been the Vice President of Special Events at the Society for Neuroscience since 2016, including planning the annual SfN WONDER and neuroscience fair.
This aspiring scholar volunteers her time and is dedicated to making a difference in her chosen field. Since 2020, Ashley has been a board member at UCSB Womxn/Hacks; Founder and Editor-in-Chief of Science, Translated; and Associate Editor of the Journal of Young Investigators, among other activities.
This national scholarship, awarded through the Barry Goldwater Scholarship and Excellence in Education Foundation, was established to honor Senator Barry Goldwater. Since 1989, the Goldwater Foundation has awarded 10,283 scholarships. Many Goldwater Scholars go on to receive distinguished graduate fellowships and awards, including the NSF Graduate Research Fellowship and the Rhodes Scholarship. CCS students over the years have been named Goldwater Scholars. In 2022, a CCS Computing student received this scholarship and was recently announced a 2023 NSF GRFP undergraduate fellowship recipient. 
The faculty and staff at CCS congratulate Ashley on being named a 2023 Goldwater Scholar!