Marlene Zuk '77 (CCS Biology) Receives 15th BBVA Foundation Frontiers of Knowledge Award in Ecology and Conservation Biology
July 10, 2023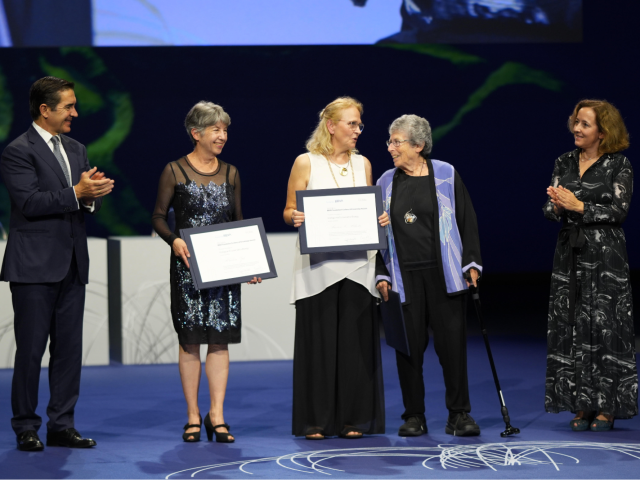 "Congratulations to Marlene for her years of dedicated research resulting in the BBVA Foundation Frontiers of Knowledge Award in Ecology and Conservation Biology. As a member of the CCS community, Marlene embodies the essence of CCS, driving her passion as an expert and making a difference as a leader in her field and community." –– Timothy Sherwood, CCS Interim Dean
The ceremony of the 15th BBVA Foundation Frontiers of Knowledge Awards–held on June 20, 2023 in the Euskalduna Conference Center in Bilbao, Spain–recognized 18 global leaders in scientific research and artistic creation. Dr. Marlene Zuk "77 (CCS Biology) received the award in Ecology and Conservation Biology, shared with colleagues Jeanne Altmann and Susan Alberts. Dr. Zuk–An American evolutionary biologist and behavioral ecologist–gave a heartfelt acceptance speech (scroll down to Ecology and Conservation Biology).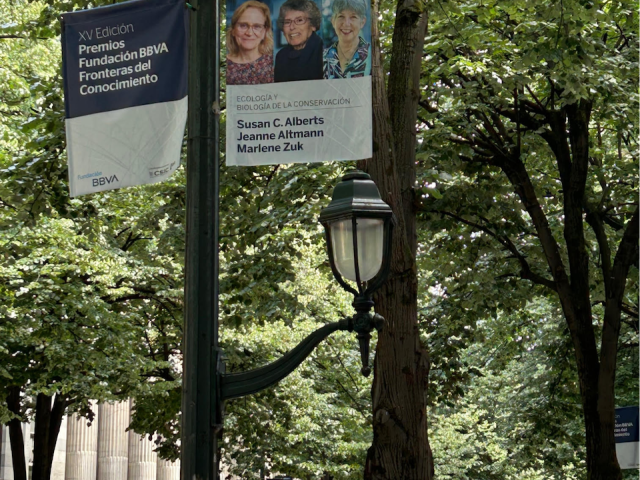 Dr. Zuk is currently the Regents Professor in the department of Ecology, Evolution and Behavior at the University of Minnesota in St. Paul. Dr. Zuk's research focuses on emerging questions in behavioral ecology and evolutionary biology. Among her other honors, she is the recipient of the 2015 Edward O. Wilson Naturalist Award by the American Society of Naturalists, elected as a Fellow of the American Academy of Arts and Sciences in 2017, and elected to the National Academy of Sciences in 2019. The Society for Integrative and Comparative Biology named their scholarship award–Marlene Zuk Award–for outstanding oral presentation in the division of animal behavior after her. Dr. Zuk's newest book is Dancing Cockatoos and the Dead Man Test.
Dr. Zuk graciously made a gift to commemorate her new honor in support of the College's Summer Undergraduate Research Fellowship (SURF) program. Founded in 1985, CCS provides its undergraduate students the opportunity to conduct research, produce original creative work, or innovate entrepreneurial-focused projects under the guidance of world-class UC Santa Barbara faculty. SURF is part of student experiential learning at the College.
All of us at the College of Creative Studies–faculty, students, and staff–congratulate Dr. Zuk and her recent honor. We are grateful to be able to share Dr. Zuk's award announcement with the CCS community to inspire current and future students to follow their creativity and passions, resulting in transformational impact in their communities.