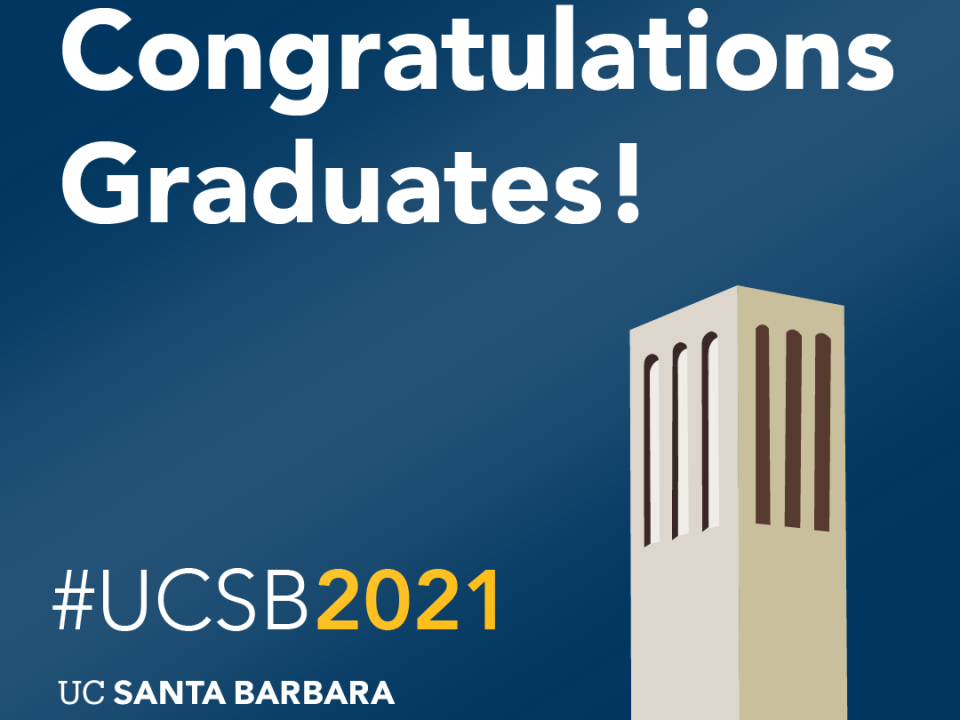 2021 CCS Commencement
Saturday June 12, 2021 1:15pm
CCS Commencement Activities
CCS YouTube premier, followed by gather.town reception
Following the campus online Commencement ceremony on June 12, 2021, CCS will host an online celebration to congratulate the CCS Class of 2021. The CCS Class of 2020 is also welcome to attend. A YouTube Premier will launch at 1:15 PDT. The program will be opened with a musical selection composed by a CCS graduating senior and will be followed by addresses from the Dean, student speakers, and an address to the Class of 2020 and 2021 by Chanel Miller (CCS Literature '14). The program will be closed by a musical selection composed by another CCS graduate.
Immediately following the premier, the graduating class and guests are invited to attend a virtual reception on gather.town. Gather.town combines video-calling with a 2D map, letting you walk around and talk to other guests who are (virtually) right next to you.
Guests are invited to register here by June 9, 2021. Please share this registration link with any family or friends who would like to join the festivities. Graduates have also received this link for their registration purposes. An email will be sent to all those who RSVP'd on Thursday, June 10, 2021 with links to access the premier and reception.
If you are unfamiliar with the Gather.Town virtual event space, here are some helpful resources to familiarize yourself with the platform prior to our event:
Watch an introduction to Gather.Town
Try out the Gather.Town Live Walkthrough
Read Gather 101
For more information, visit the CCS Commencement page. 
Watch the full 2021 CCS Commencement on YouTube.