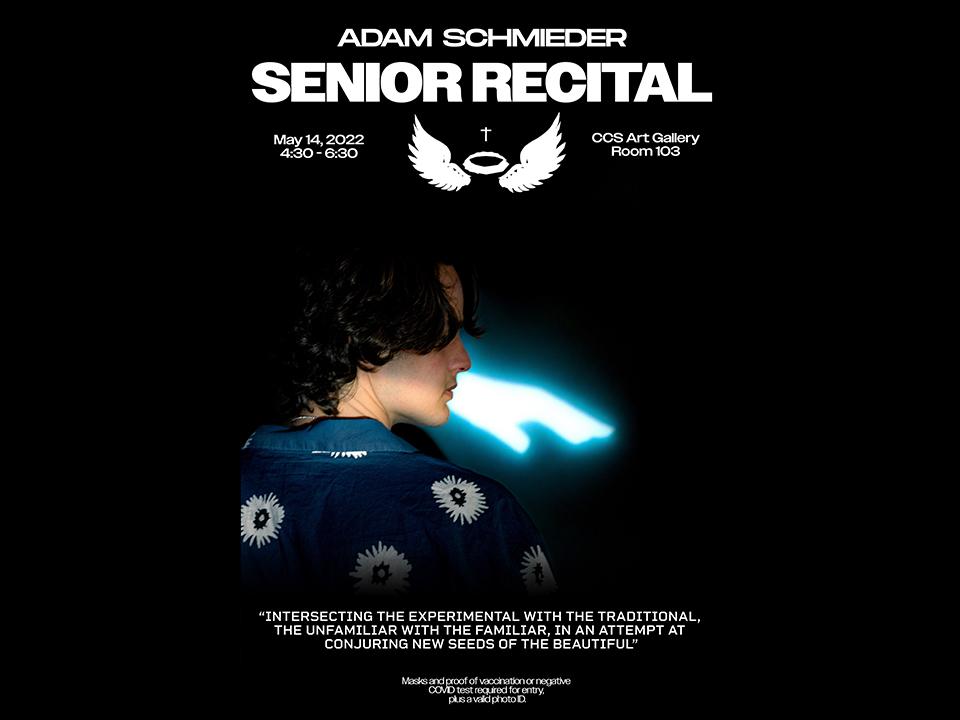 Adam Schmieder Senior Music Composition Recital
Saturday May 14, 2022 4:30pm
Adam Schmieder will present his CCS Music Composition Senior Recital in the CCS Art Gallery space, on May 14th at 4:30pm. This will be an audio-visual experience of the music Adam has made for the past two years, featuring unique visuals, animations, and video-compilations that Adam has made in addition to the music. The music itself works to bridge the gap between electronic experimentalism and traditional compositional techniques; the sounds of the unfamiliar with the sounds of the familiar.
Concert Health and Safety Guidelines
All attendees are required to bring proof of vaccination with state issued photo ID, or a negative PCR test taken in the last 72 hours.
UCSB affiliated attendees may show UCSB's green badge.
Masks will be required in the venue at all times, regardless of vaccination status.