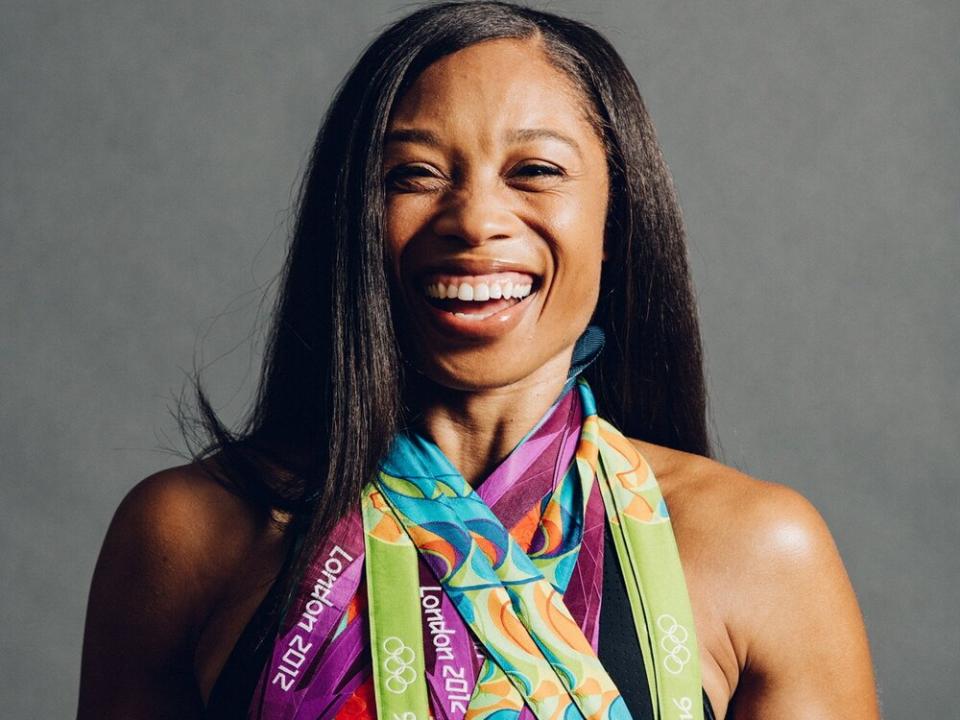 Allyson Felix
Tuesday April 06, 2021 5:00pm
Location
Race to Justice Virtual Event
"Felix has been all about the fight – for her health, for her daughter, for women and mothers, and for what she and other working athlete mothers deserve." Sports Illustrated

The most decorated track and field Olympian in history, Allyson Felix is a nine-time Olympic medalist, six-time Olympic champion, world record holder and one of Time's 100 Most Influential People of 2020. An outspoken critic of pregnancy discrimination in athletics, an advocate for underserved children and a proponent of maternity rights, Felix shares her experiences with racism and discrimination even as a professional athlete. As she gears up for the Tokyo Olympics, Felix remains at the forefront of the fight for equality for all – in sports and in life.

This conversation with Dr. Ingrid Banks, Chair of the UC Santa Barbara Department of Black Studies, will be followed by a Q&A.

For more information and to register, click here. 
Presented in association with UCSB Athletics
Race to Justice Lead Sponsors: Marcy Carsey, Connie Frank & Evan Thompson, Patty & John MacFarlane, Sara Miller McCune, Santa Barbara Foundation, Lynda Weinman & Bruce Heavin, Dick Wolf, and Zegar Family Foundation
UC Santa Barbara Campus Partners: Department of Black Studies, Center for Black Studies Research, Division of Social Sciences, Division of Humanities and Fine Arts, Division of Mathematical, Life, and Physical Sciences, Division of Student Affairs, Gevirtz Graduate School of Education, Graduate Division, Bren School for Environmental Science & Management, College of Creative Studies, College of Engineering, MultiCultural Center, Carsey-Wolf Center, The Program in Latin American and Iberian Studies, UCSB Library | UCSB Reads, Office of the Chancellor, Office of the Vice Chancellor for Diversity, Equity, and Inclusion, and Office of the Executive Vice Chancellor