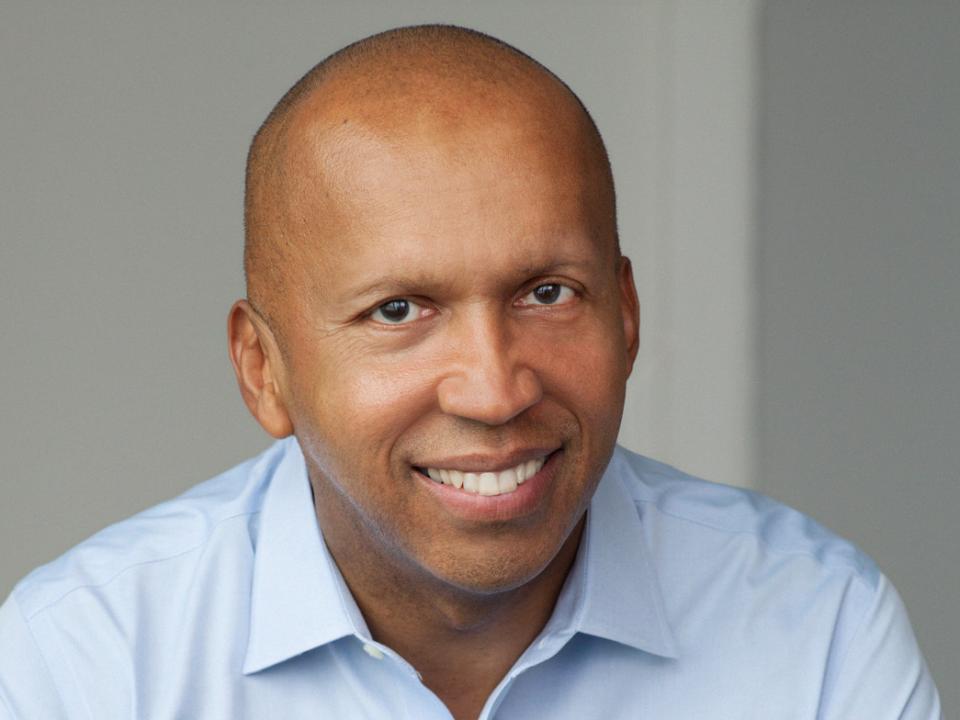 Bryan Stevenson
Friday April 30, 2021 5:00pm
Location
Race to Justice Virtual Event
"[Stevenson] believes that the opposite of poverty is not wealth but justice; that all human beings are more than the worst thing they've ever done; and that racial healing cannot take place until the country faces the truth about its history." The Washington Post

One of the nation's visionary legal thinkers and social justice advocates, Bryan Stevenson has spent nearly four decades seeking to eradicate racial discrimination in the criminal justice system. A MacArthur Fellow, he is an attorney, human rights activist and founder of the Equal Justice Initiative. He spearheaded Alabama's Legacy Museum and the National Memorial for Peace and Justice, the first national memorial to victims of white supremacy, which opened in 2018. Stevenson is the subject of HBO's 2019 documentary True Justice, and his bestselling memoir Just Mercy was adapted into an acclaimed feature film of the same name.

This presentation will be followed by a Q&A moderated by Christopher McAuley, UC Santa Barbara associate professor of Black Studies.
For more information and to register, click here. 
 
Event Sponsors:
Natalie Orfalea Foundation & Lou Buglioli 
Race to Justice Lead Sponsors: Marcy Carsey, Connie Frank & Evan Thompson, Patty & John MacFarlane, Sara Miller McCune, Santa Barbara Foundation, Lynda Weinman & Bruce Heavin, Dick Wolf, and Zegar Family Foundation
UC Santa Barbara Campus Partners: Department of Black Studies, Center for Black Studies Research, Division of Social Sciences, Division of Humanities and Fine Arts, Division of Mathematical, Life, and Physical Sciences, Division of Student Affairs, Gevirtz Graduate School of Education, Graduate Division, Bren School for Environmental Science & Management, College of Creative Studies, College of Engineering, MultiCultural Center, Carsey-Wolf Center, The Program in Latin American and Iberian Studies, UCSB Library | UCSB Reads, Office of the Chancellor, Office of the Vice Chancellor for Diversity, Equity, and Inclusion, and Office of the Executive Vice Chancellor