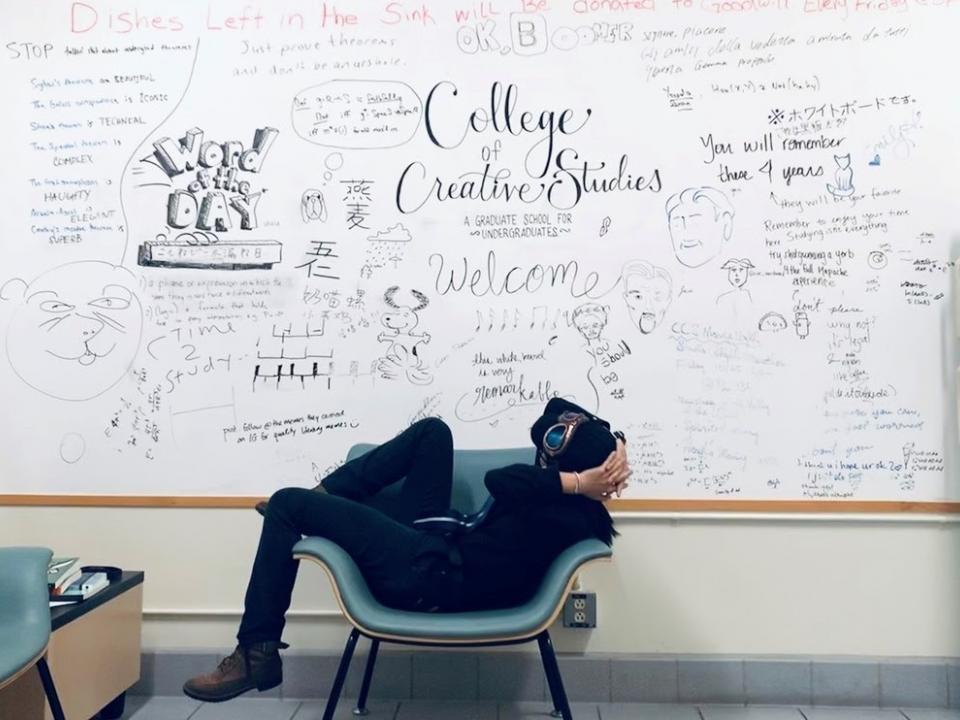 The CCS Lounge (#1)
Friday October 30, 2020 4:30pm
Join us at the "CCS Lounge" to discuss with Dean Gerardo Aldana his vision to create transformational experiences in learning, research, and outreach to inspire current and future generations of students.
Distinguished panelists representing students, alumni, parents, faculty, and staff will be joining Dean Aldana for this lively discussion. 
In CCS fashion, we are all about having fun too! Engage with us through interactive activities, including polls and trivia as well as be the first to have a sneak preview into the dean's goat story! 
This talk is the first of a series during the academic year.
Friday, October 30, 2020
4:30 to 5:30 PM PST
Free. Open to all who are radically curious. That's you! 
The full event can be viewed here. 
Moderator: Anoop Praturu (CCS Physics '19; Ph.D. student, BioPhysics, UCSD)
Panelists:
Abbie Higashi (CCS Parent, Mathematics '23) 
Emily Lopez (CCS Student, Mathematics '22)
Savannah Parison (CCS Student Affairs Manager) 
Claudia Tyler (CCS Biology Faculty)
Please note that this webinar will be recorded.