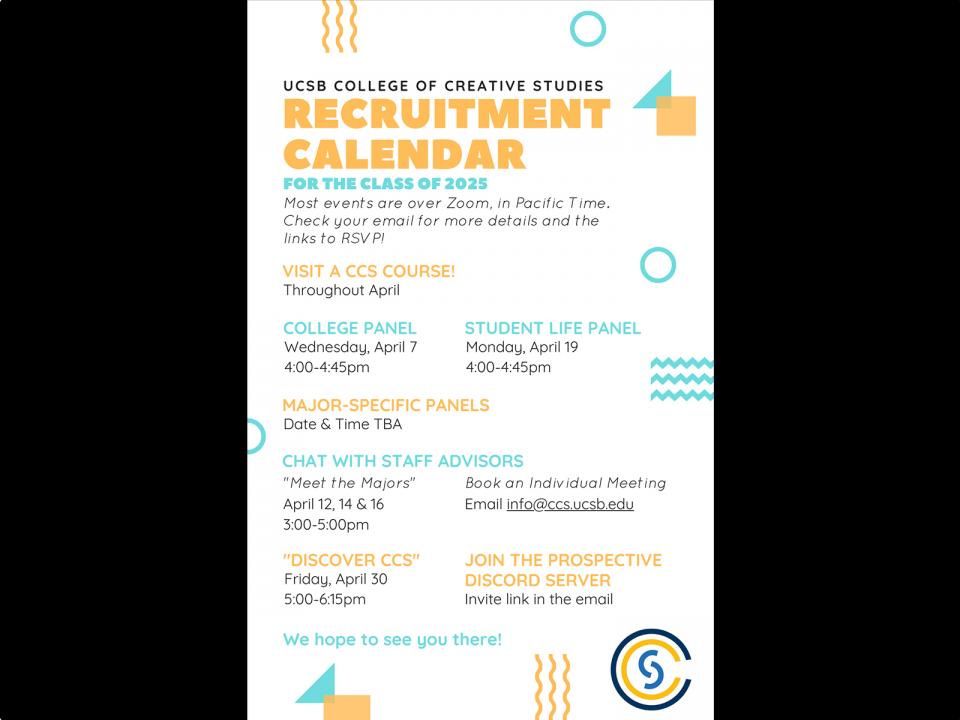 CCS Recruitment Calendar
Wednesday April 07, 2021 4:45pm
UCSB College of Creative Studies 
Recruitment Calendar for the Class of 2025
Most events are over Zoom, in Pacific Time. Check your email for more details and the links to RSVP! 
Visit a CCS Course!
Throughout April
College Panel
Wednesday, April 7
4:00-4:45pm
Student Life Panel
Monday, April 19
4:00-4:45pm
Major-Specific Panels
Date & Time TBA
Chat with Staff Advisors
"Meet the Majors"
April 12, 14, & 16
3:00-5:00pm
Book an Individual Meeting: Email info@ccs.ucsb.edu
"Discover CCS"
Friday, April 30
5:00-6:15pm
Join the Prospective Discord Server
Invite link in the email
We hope to see you there!