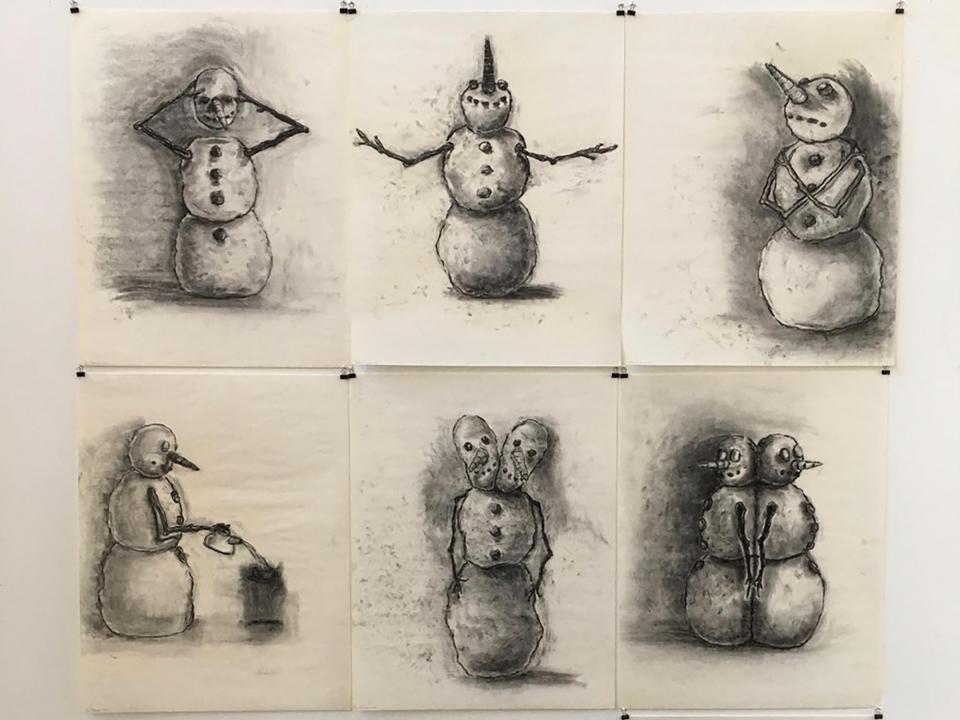 Consorts, an exhibition of drawings and sculpture by Dane Goodman
Saturday September 15, 2018 3:00pm
UC Santa Barbara's College of Creative Studies (CCS) will host Consorts, an exhibition by Santa Barbara artist Dane Goodman. A selection of 192 works of art from Goodman's forty-year career, Consorts presents a rich sampling of the artist's ongoing engagement with "low" imagery and "high" concepts ­– with the visual vernacular of his mid-western roots and the specialized discourse of contemporary art.
An affectionate and witty examination of cultural expectations, the work offers surprises and satisfactions to anyone interested in ambitious art and joyful craft.  It is beautiful, homely, idiosyncratic, and provocative, eschewing irony for something riskier and more compelling; something like recognition and delight. 
The exhibition runs from September 10-October 13, 2018, and there will be a reception for the artist on Saturday, September 15, 2018 from 3-5 PM in the gallery. Everyone is invited.
For more information or photos please contact CCS Gallery Director Dan Connally at dan.connally@ccs.ucsb.edu/(805) 893-2634 or Will Proctor at will.proctor@ccs.ucsb.edu/(805)893-2035.
Regular gallery hours are 10 AM-5 PM, Monday-Friday, weekends by appointment. To arrange after-hours viewing, or if you need assistance due to a disability, please call (805) 893-2364 or contact Dan Connally.