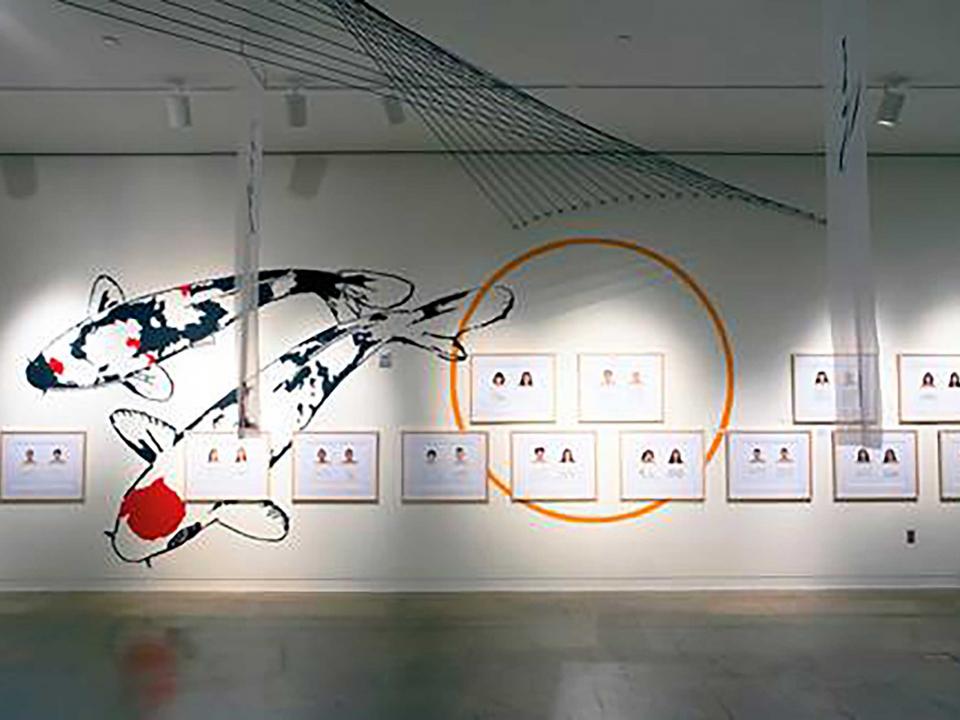 Fall 2018 Arts Colloquium–Kip Fulbeck
Thursday September 27, 2018 5:00pm
Location
UCSB's Embarcadero Hall
The UCSB Department of Art and College of Creative Studies present the opening of Fall 2018 Visiting Artist Colloquium. The program offers a wide range of voices in dialogue, exploring the topics of contemporary art, theory, and cultural production by emerging and established visiting artists, as well as members of UCSB faculty and graduate students. 
Presentations will take place each Thursday, from September 27th through December 6th, 2018. All lectures are free and open to the public, held each Thursday from5:00 to 6:50pm in UCSB's Embarcadero Hall in Isla Vista. For directions to location, please visit UCSB campus map.
This Thursday: 9.27.2018 
Kip Fulbeck Professor, Department of Art, UC Santa Barbara
Kip Fulbeck is a pioneering artist, spoken word performer, and filmmaker exploring multiracial identity, personal narrative, and Japanese tattooing. He has been featured on CNN, MTV, PBS, The TODAY Show, The New York Times, Voice of America, and various NPR programs, and has performed and exhibited in over twenty countries and throughout the U.S. He is the author of six books including hapa.me – 15 years of the hapa project; Part Asian, 100% Hapa; and Permanence: Tattoo Portraits, as well as the director of a dozen short films including Banana Split and Lilo & Me.
In recognition for his work promoting multiracial awareness, he was awarded the inaugural Loving Prize at the 2009 Mixed Roots Film & Literary Festival and also named a Cultural Pioneer at Harvard University. In 2014, he was named a Local Hero by Southern California's KCET Public Broadcasting Service and also received the Community Builder Award at Vancouver's Hapa-palooza Festival. Here at UCSB, he has a long relationship with the Men's and Women's swimming teams, where he has served as a volunteer Assistant Coach for over a decade. He is a recipient of the university's Distinguished Teaching Award, and has been named an Outstanding Faculty Member five times by the Office of Residential Life.
A complete overachiever despite being only half-Chinese, he is also an avid surfer, guitar player, ocean lifeguard, and multiple-time national champion in U.S. Masters Swimming.