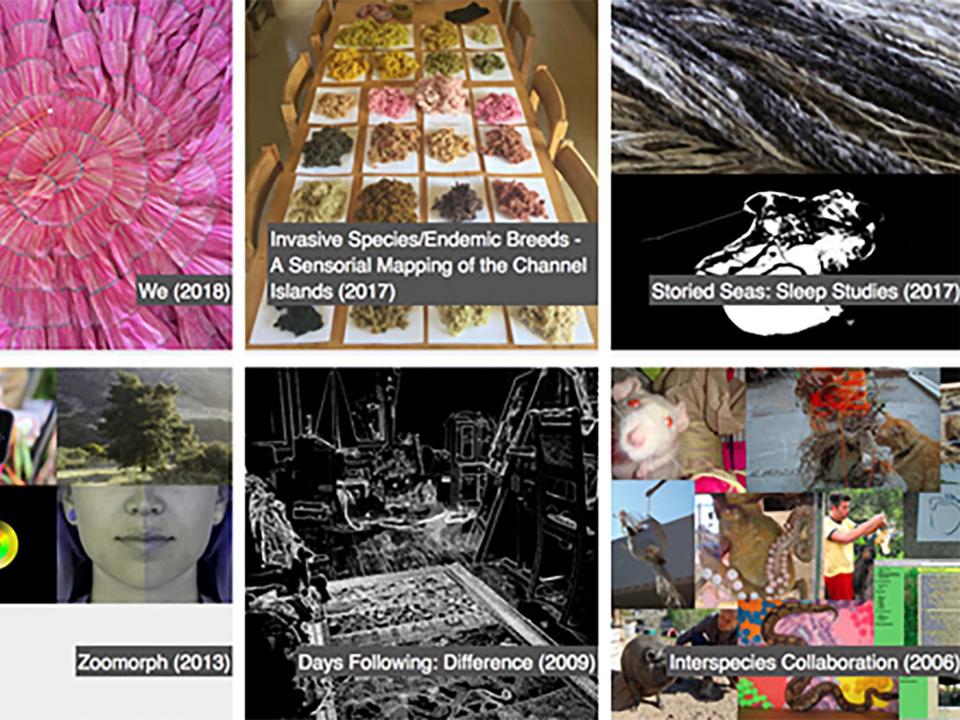 Fall 2018 Arts Colloquium: Lisa Jevbratt
Thursday October 11, 2018 5:00pm
Location
UCSB's Embarcadero Hall
The UCSB Department of Art and College of Creative Studies present the opening of Fall 2018 Visiting Artist Colloquium. The program offers a wide range of voices in dialogue, exploring the topics of contemporary art, theory, and cultural production by emerging and established visiting artists, as well as members of UCSB faculty and graduate students. 
Presentations will take place each Thursday, from September 27th through December 6th, 2018. All lectures are free and open to the public, held each Thursday from 5:00 to 6:50 pm in UCSB's Embarcadero Hall in Isla Vista. For directions to the location, please visit UCSB campus map.
10.11.2018: Lisa Jevbratt
Professor, Department of Art + Media Arts + Technology
UC Santa Barbara
Lisa Jevbrattis a Swedish born artist and a professor in the Art Department and in the Media Art Technology program at University of California, Santa Barbara. For more than a decade she explored the expressions and exchanges created by the protocols and languages of the Internet and the Web, often manifesting as visualization software. She is now applying her understanding of these unintentional collaborations onto exchanges with animals of other species and their experiences of the world around them. In her ongoing endeavor "Interspecies Collaboration" she invites students to collaborate with individuals of other species and her current software-art project Zoomorph is software generating simulations of how non-human animals see. 
Jevbratt's work has been exhibited extensively in venues such as The Walker Art Center (Minneapolis), Banff Centre for the Arts (Canada), The New Museum (New York), The Swedish National Public Art Council (Stockholm, Sweden), and the Biennial at the Whitney Museum of American Art (New York); and it is discussed in numerous books, for example "Internet Art" by Rachel Greene, "Digital Art" by Christiane Paul and "Art + Science Now" by Stephen Wilson (all Thames and Hudson). Jevbratt also publishes texts on topics related to her projects and research, for example "Inquiries in Infomics", a chapter in the anthology "Network Art - Practices and Positions" ed. Tom Corby (Routledge) and "Interspecies Collaboration, Making Art Together with Nonhuman Animals" in Tierstudien [Animal Studies] Issue 1 (Neofelis Verlag, Berlin, Germany). Her current project Zoomorph is supported by a Creative Capital grant.