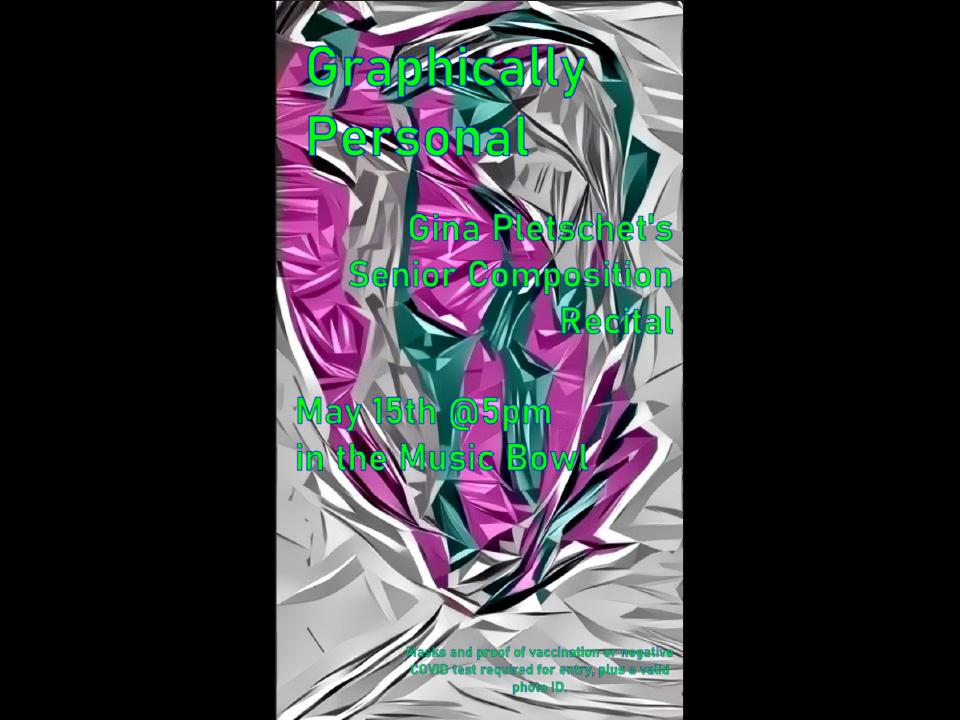 Graphically Personal - A Senior Music Composition Recital
Sunday May 15, 2022 5:00pm
Gina Pletschet '22 (CCS Music Composition) will present Graphically Personal, a CCS Music Composition senior recital, on May 15, 2022 at 5:00pm at the Music Bowl. 
Concert Health and Safety Guidelines
All attendees are required to bring proof of vaccination with state issued photo ID, or a negative PCR test taken in the last 72 hours.
UCSB affiliated attendees may show UCSB's green badge.
Masks will be required in the venue at all times, regardless of vaccination status.