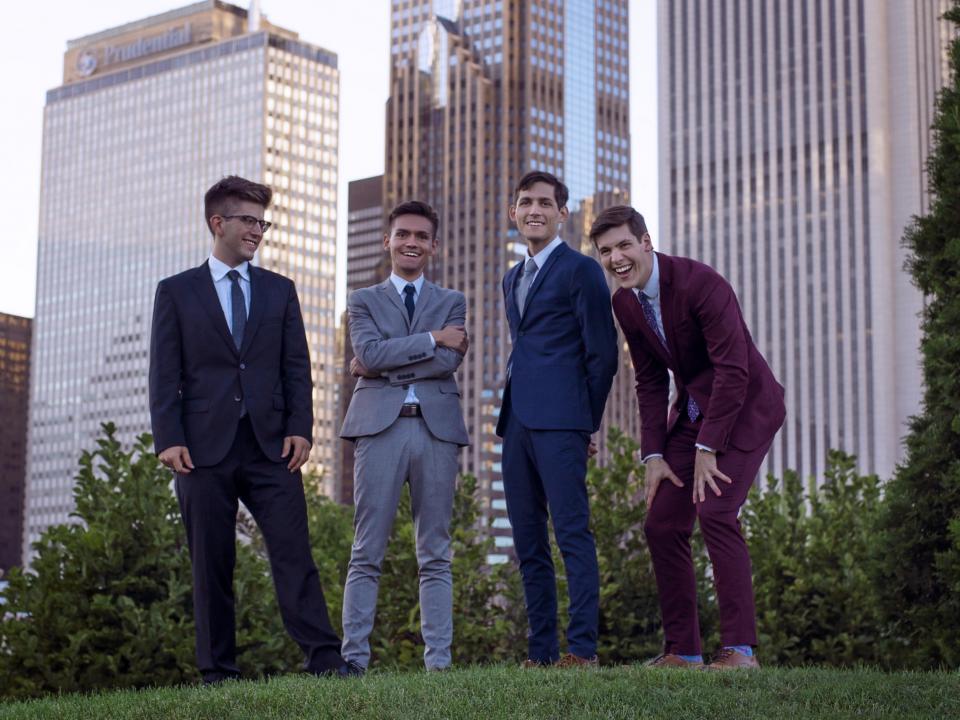 Guest Artist Recital Department of Music with ~Nois
Friday February 28, 2020 7:30pm
Location
Karl Geiringer Hall
Guest Artist Recital 

with ~Nois, 

Chicago-based saxophone quartet
Friday, February 28, 2020 | 7:30 pm Karl Geiringer Hall, UC Santa Barbara
Free and open to the public. 
Seating is first-come, first-served. Reservations are not available.
~NOIS is a Chicago-based saxophone quartet that defies categorization by working between the boundary of contemporary classical music and experimental improvisation. Founded in 2016, ~Nois (pronounced "noise") has quickly emerged as one of the premier young ensembles in the United States. Known for their "masterclass-level demonstrations of precise articulations and glowing legatos" (I Care if You Listen), "truly innovative musicianship," and "raw creativity" (Cacophony Magazine), ~Nois has been awarded prizes at prestigious chamber music competitions including the Second Prize in the Open Division of the 2018 M-Prize International Chamber Arts Competition and the Silver Medal at the 2017 Fischoff National Chamber Music Competition.
Program includes works by A.J. McCaffrey, Emma O'Halloran, and Pauline Oliveros, plus works by Tonia Ko and Gemma Peacocke written for ~Nois.
This event is co-sponsored by the UCSB College of Creative Studies and the UCSB Department of Music.
Related Files
2020_02_28 _Nois Poster #2 (1).pdf
596.1 KB