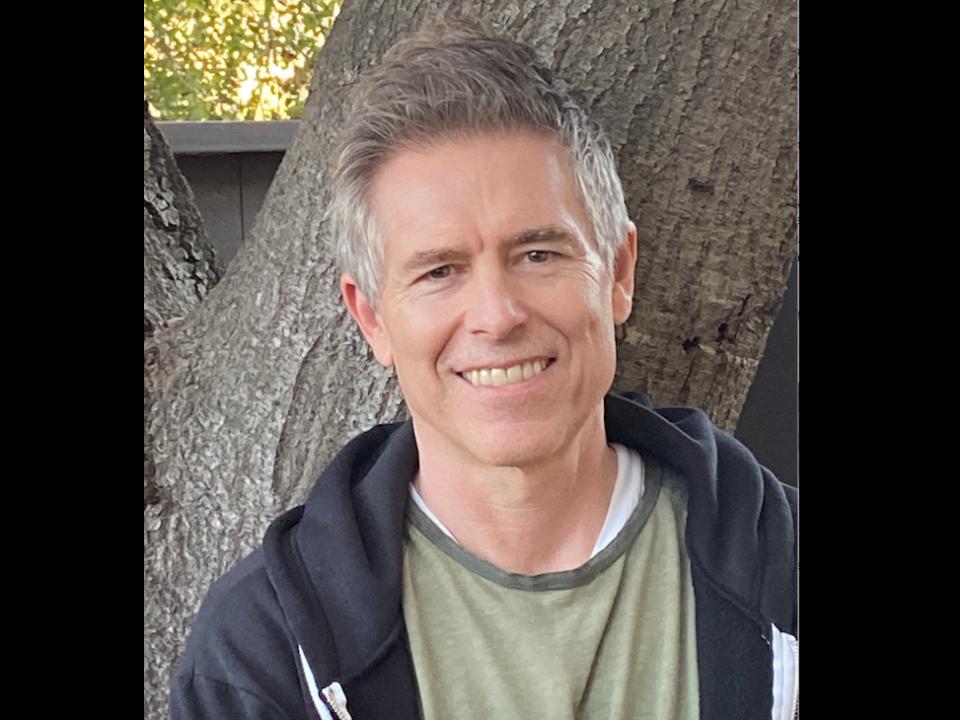 Launch Pad Summer Reading Series: THE CRATCHITS (in America) by James Still, Directed by Risa Brainin
Friday July 31, 2020 7:00pm
Location
Online Viewing Link: https://bit.ly/2O6jXEV
Launch Pad, an artist and performance program at UC Santa Barbara presents their 2020 Summer Reading Series. Four plays will be performed with a Q&A to follow.
Online Viewing Link: https://bit.ly/2O6jXEV
James Still's plays have been produced throughout the U.S., Canada, Europe, Australia, South Africa, China and Japan.  His new plays include Dinosaur(s); (A) New World; and Black Beauty (premiering recently at Seattle Children's Theatre).   Recent work includes a trilogy of linked-plays: The House that Jack Built (Indiana Repertory Theatre), Appoggiatura (Denver Center Theatre), and Miranda (Illusion Theater, Minneapolis). Also: April 4, 1968: Before We Forgot How to Dream (Indiana Repertory Theatre); two plays about the Lincolns: The Widow Lincoln and The Heavens are Hung in Black ( both premiering at Ford's Theatre in Washington, D.C.); a play for one actor about culinary icon James Beard called I Love to Eat (Portland Center Stage); a play for 57 actors called A Long Bridge Over Deep Waters (Cornerstone Theater Company in Los Angeles); Looking Over the President's Shoulder at theaters across the country; and And Then They Came For Me at theaters around the world (most recently at Alabama Shakespeare Festival). His short play When Miss Lydia Hinkley Gives A Bird The Bird was a winner of Red Bull Theater's Short New Play Festival in New York and performed at many festivals. Still is an elected member of both the National Theatre Conference in New York and the College of Fellows of the American Theatre at the Kennedy Center.  He received the Otis Guernsey New Voices Award from the William Inge Festival and the Todd McNerney New Play Prize from Spoleto.  His plays have been developed at the New Harmony Project, the O'Neill Conference, Sundance, Seven Devils, the Colorado New Play Summit, LAUNCH PAD, and many others. He is a four-time Pulitzer nominee for his work in the theater, and a five-time nominee for his work in television. He is the Playwright in Residence at Indiana Repertory Theatre, Artistic Affiliate at American Blues in Chicago, and lives in Los Angeles.
THE CRATCHITS (in America)
The Cratchit family. Weren't they in A Christmas Carol by Charles Dickens? Yes. But this isn't that story, exactly. THE CRATCHITS (in America) isn't a sequel, it isn't meant to answer questions about whatever happened to the Cratchit family after Scrooge supposedly had an enormous change of heart. This play is about another Cratchit family that is both contemporary and American. Siblings Martha, Belinda, and (Tiny) Tim share history with Dickens' fictive family, but also have history of their own making. Maybe the American cousins from the future? Set in a declining American city called Dickens, some of the Cratchits live in the house they grew up in, some of them have moved away, some of them have suddenly returned.  They are a family of broken relationships trying to find ways to repair and move forward. Of course they're also trying to pay their electric bill, fighting for forgiveness, and getting to know each other all over again. There's also a wedding in the mix. And happily, disco music.  
Related Files
2020 Launch Pad Summer Reading Series Poster
450.33 KB