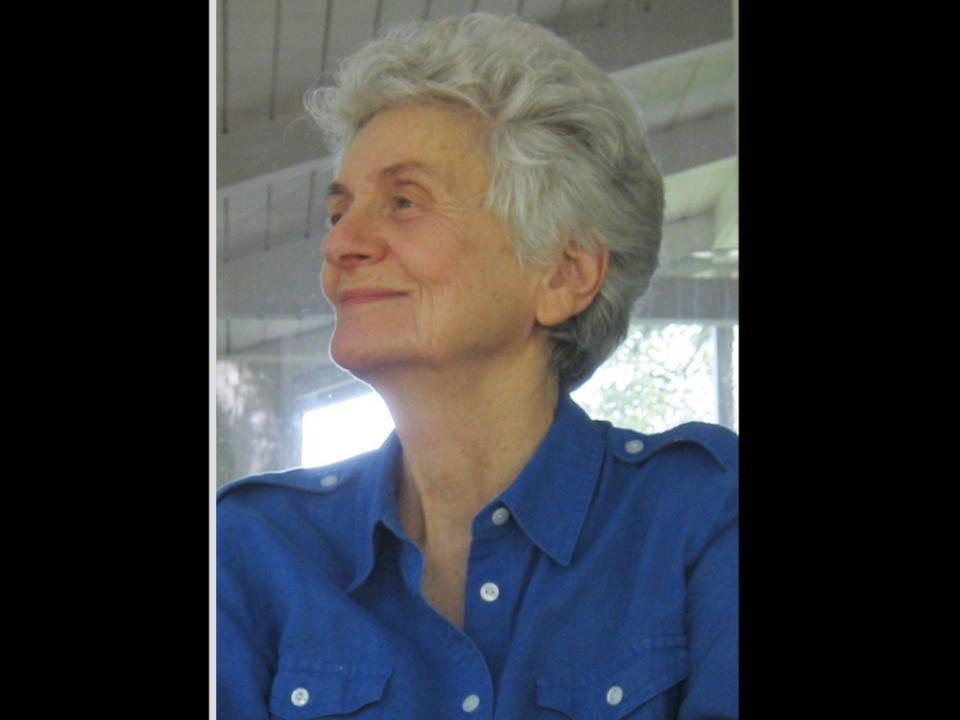 Launch Pad Summer Reading Series: Once Upon a Family by Barbara Lebow Directed by Risa Brainin
Friday July 17, 2020 7:00pm
Location
Online viewing link: https://bit.ly/2O6jXEV
Launch Pad, an artist and performance program at UC Santa Barbara presents their 2020 Summer Reading Series. Four plays will be performed with a Q&A to follow.
Online viewing link: https://bit.ly/2O6jXEV
Barbara Lebow, an almost 20-year Californian, was born in Brooklyn, N.Y., grew up in Manhattan, moved to Atlanta in the 1960s, where she joined Academy Theatre's developmental workshop, eventually becoming playwright-in-residence there. Among her plays with first productions at the Academy were A Shayna Maidel, The Left Hand Singing, Cyparis, The Keepers, Trains, The Adventures of Homer McGundy Revised, Little Joe Monaghan, Tiny Tim is Dead, The Phenom, and several plays for young audiences. Theaters producing her work include Alabama Shakespeare Festival, Hartford Stage Company, Jean Cocteau Repertory Theatre, Philadelphia Theatre Company, the Berkshire Theatre Festival, and Ensemble Theatre of Santa Barbara. A Shayna Maidel continues receiving national, regional, and international productions.  Barbara is a member of The Dramatists Guild and, in addition to her own writing, has facilitated play creation with disenfranchised segments of the population including homeless and addicted individuals, youth at risk, developmentally and physically challenged persons, and women in prison. She has received a Guggenheim Fellowship in Playwriting, a TCG/Pew Theatre Artists Residency, an NEA/TCG Residency, an Atlanta Mayor's Fellowship in the Arts, a Georgia Governor's Award in the Arts, and a Distinguished Service Award from the Santa Barbara County Probation Department. Newer plays, The Phenom and Plumfield, Iraq, were developed with assistance from The Playwrights' Center in Minneapolis, receiving workshops there. Plumfield, Iraq was developed in part at UCSB with a PWC New Plays on Campus grant. It premiered at UCSB when Barbara was a Michael Douglas Visiting Artist here. The play has subsequently been produced at universities and high schools around the country. Her play, La Niñera: The Nursemaid, also premiered at UCSB, directed by Ms. Brainin. Killing Spiders received readings at LAUNCH PAD, Oregon Shakespeare Festival's Black Swan Lab and Urban Stages in New York. Once Upon A Family evolved to its present form after its Act I reading as part of LAUNCH PAD's Summer Reading Series in 2014.
Once Upon A Family
The lives of a multi-generational, middle-American family are forever changed when they are abruptly thrown into the aftermath of a deadly shooting. Their average suburban life with teenagers full of budding romances and growing pains, set against parental worries, is broken. The bonds between family and friends are destroyed. Central is a survivor who is severely injured in mind and body. No one escapes the pain. With time, some struggle to move from despair to strength and resiliency; others remain angry or lost, longing to return to what was once home and family.  They hold on to the past while struggling to recognize their new, and future, reality.
Related Files
2020 Launch Pad Summer Reading Series Poster
450.33 KB