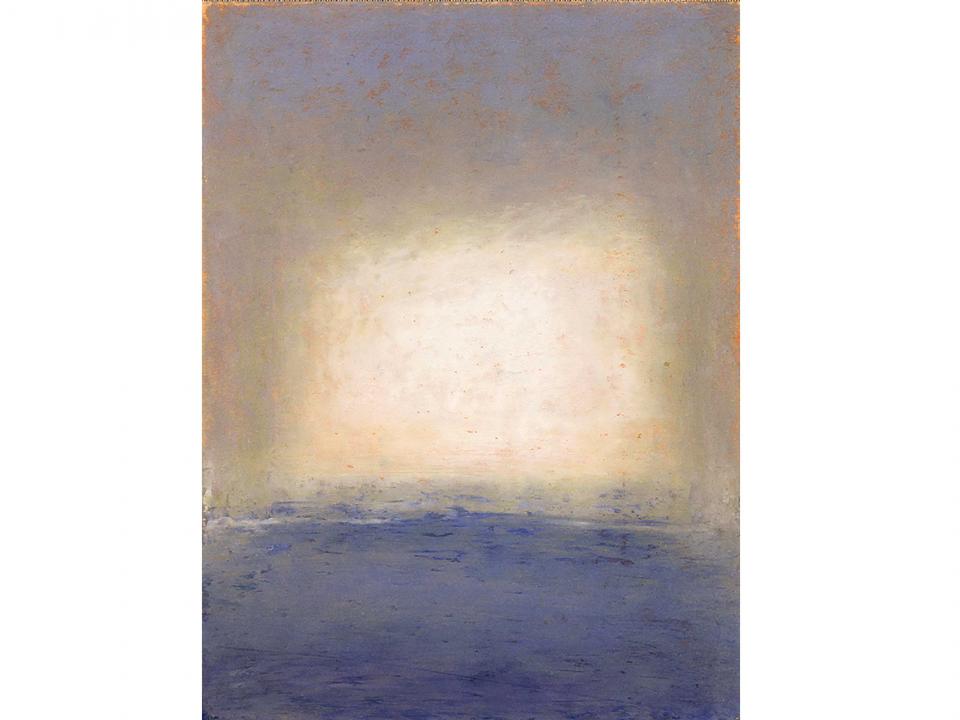 Mary Conover's Seeking Wholeness Exhibition: April 4-27
Saturday April 06, 2019 5:00pm
Mary Conover
SEEKING WHOLENESS:  An Artist's Creative Process
The College of Creative Studies Gallery, April 4

–

27, 2019
An exhibition of works by Colorado artist Mary Conover exploring creative imagination and artistic evolution. Working in a variety of media and experimental formats, including painting, collage, photography, artist books and digital photomontage, Conover seeks to "synthesize scientific and spiritual inquiry with a passion for open wilderness." Through her process of investigation and discovery, the potential for individual transformation through art is revealed.
This event is presented by the College of Creative Studies, in cooperation with the UCSB Art, Design, and Architecture Museum and the Pacifica Graduate Institute.
For more information or images please contact Dan Connally at the College of Creative Studies. dan.connally@ccs.ucsb.edu
The College of Creative Studies stands on the corner of Ucen Road and Channel Islands Road on the UCSB campus. Parking spaces for gallery visitors are available in lot 3 across the street. Permits must be purchased from the self-service kiosk.
Ordinary gallery hours are 12–5, M–F, weekends by appointment. To arrange after-hours viewing, or if you need assistance due to a disability, please contact CCS Gallery Director Dan Connally at dan.connally@ccs.ucsb.edu