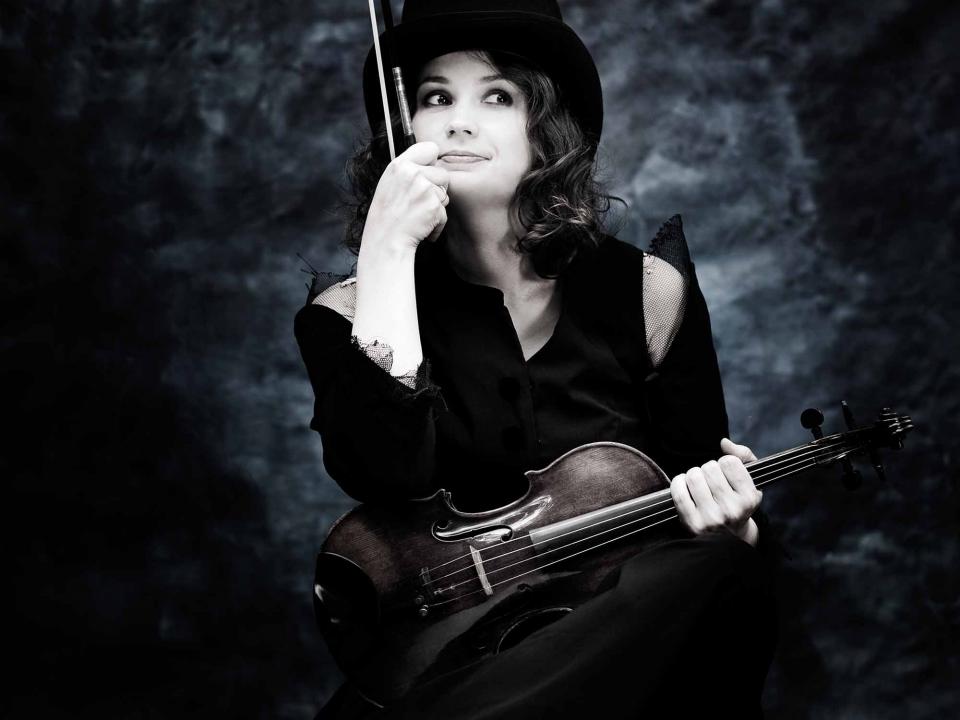 Patricia Kopatchinskaja in conversation with Professor Leslie Hogan
Monday December 10, 2018 12:00pm
Location
Old Little Theater
This event has been canceled. We apologize for the convenience. 
"Composers are the musicians I feel most at ease with. I like to try out, discuss and play new pieces, preferably while the ink is still wet..." - Patricia Kopatchinskaja
Free and open to all UCSB students, faculty, and staff.
Join UC Santa Barbara Arts and Lectures for Patricia Kopatchinskaja Santa Barbara recital debut.
Powerhouse violinist Patricia Kopatchinskaja, who served as last year's Artistic Director for the Ojai Music Festival makes her California recital debut with pianist Polina Leschenko. The clever program of mostly French works by Poulenc, Ravel, Enenscu and Bartók follows the release of their album Deux, "a properly exciting, life affirming box of delights" (Gramophone). "In another life, Patricia Kopatchinskaja might have been a rock star," wrote The Financial Times following a recent, much-fêted recital at Wigmore Hall. "This is a violinist who loves taking risks… But the final reward is worth waiting for: a denouement of astonishing force."
More info: https://artsandlectures.ucsb.edu/Details.aspx?PerfNum=4006