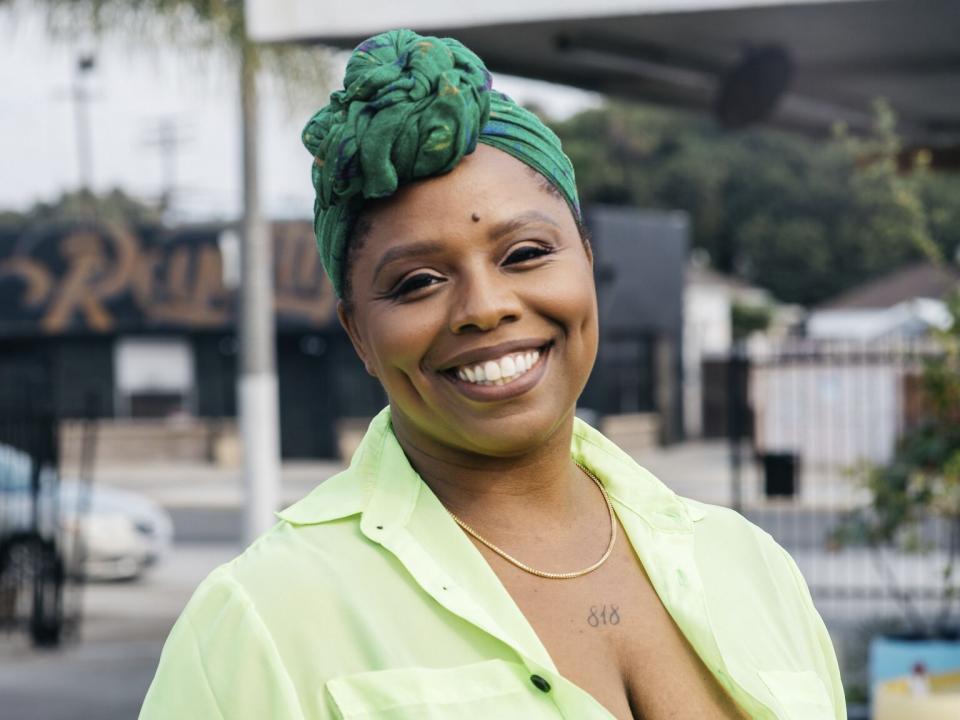 Patrisse Cullors
Wednesday May 12, 2021 5:00pm
Location
Race to Justice Virtual Event
Artist, organizer and educator Patrisse Cullors is co-founder and executive director of the Black Lives Matter Global Network, founder of Dignity and Power Now and co-author (with asha bandele) of When They Call You a Terrorist: A Black Lives Matter Memoir. A Los Angeles native, she co-founded the global Black Lives Matter movement in 2013 after sparking the viral Twitter hashtag. The movement has since expanded into an international organization with dozens of chapters around the world campaigning against anti-Black racism. Cullors' work for Black Lives Matter was recognized in Time magazine's 100 Most Influential People of 2020 list and its 100 Women of the Year 2020.

This event will be followed by a Q&A moderated by Dr. Omise'eke Natasha Tinsley, UC Santa Barbara Professor of Black Studies.
For more information and to register, click here. 


Learn more about the UCSB Reads program and this year's related events and resources
UCSB Reads
Presented as part of UCSB Reads, sponsored by the UCSB Library and the Office of the Executive Vice Chancellor with additional support from UCSB Arts & Lectures and a variety of campus and community partners

Race to Justice Lead Sponsors: Marcy Carsey, Connie Frank & Evan Thompson, Patty & John MacFarlane, Sara Miller McCune, Santa Barbara Foundation, Lynda Weinman & Bruce Heavin, Dick Wolf, and Zegar Family Foundation
UC Santa Barbara Campus Partners: Department of Black Studies, Center for Black Studies Research, Division of Social Sciences, Division of Humanities and Fine Arts, Division of Mathematical, Life, and Physical Sciences, Division of Student Affairs, Gevirtz Graduate School of Education, Graduate Division, Bren School for Environmental Science & Management, College of Creative Studies, College of Engineering, MultiCultural Center, Carsey-Wolf Center, The Program in Latin American and Iberian Studies, UCSB Library | UCSB Reads, Office of the Chancellor, Office of the Vice Chancellor for Diversity, Equity, and Inclusion, and Office of the Executive Vice Chancellor