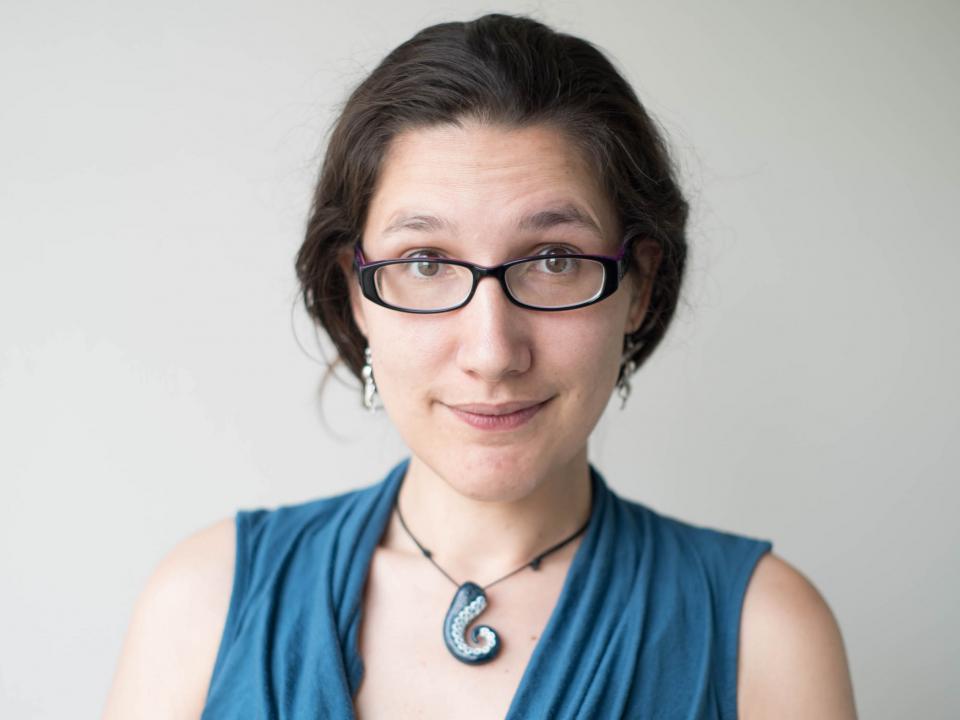 Pre-Apocalyptic Party Planning by CCS Alumna Mika McKinnon
Monday May 07, 2018 3:00pm
Location
Old Little Theater
Nowhere is safe from disasters, and it's only a matter of time before catastrophe strikes. But you don't need to passively await certain doom! Learn how to throw a party that enhances personal preparedness and community resilience while having a good time. (Really!)
Free & open to the community.
Conversation with students to follow on the CCS lawn.
Mika McKinnon is a scifi scientist, disaster researcher, and irrepressible science communicator.
While currently researching landslides in space for Project ESPRESSO, McKinnon's fascination with disasters expands from reality into fiction. From Stargate and Star Trek to Madam Secretary and pilots hidden by the veil of secrecy, she is the scientist behind the scenes that makes fiction stranger. Along with appearing at popular culture conventions, her bylines run in BBC, New Scientist, io9, Gizmodo, Ars Technica, Racked, and others. When not lurking around set or ogling rocket launches, McKinnon tromps in the mud with high-voltage geophysical equipment scaring bears.
McKinnon is a CCS Physics alumna. While at UCSB, she led CCS student colloquia on science in fiction, relaunched the Society of Physics Students chapter, and could not resist enrolling in ballroom dance every term.
The College of Creative Studies celebrates its 50th Anniversary by sponsoring a series of events during 2017-2018.