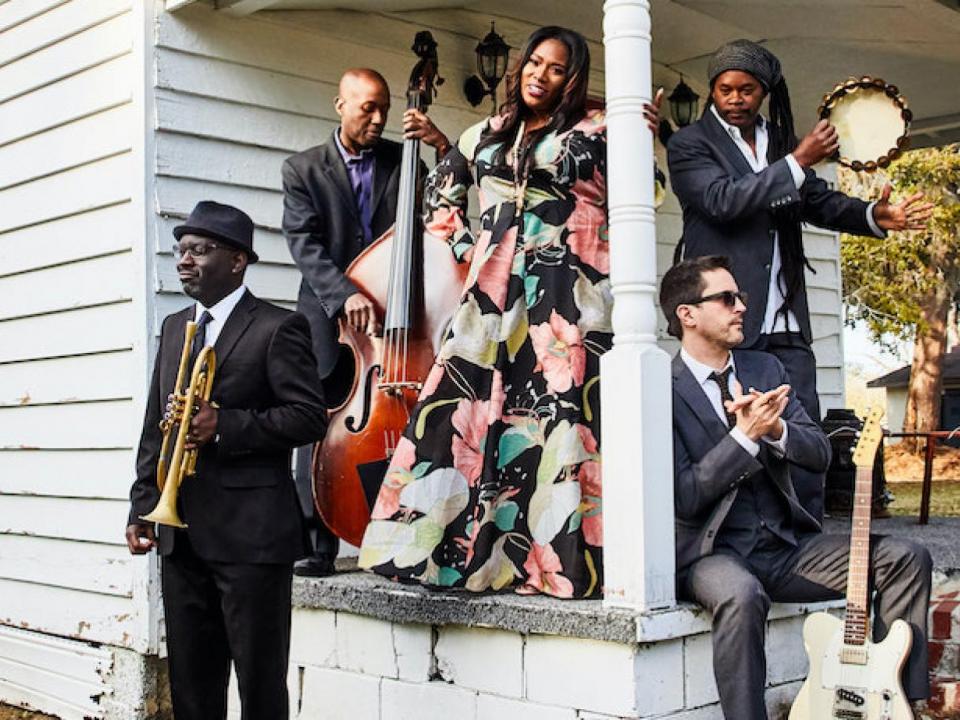 Ranky Tanky
Thursday April 15, 2021 5:00pm
Location
Race to Justice Virtual Event
"Wowing audiences the world over with their soulful, get-up-and-dance versions of Sea Island spirituals and work songs." Charleston Magazine

Charleston's Ranky Tanky exploded onto the music scene with their inspired take on the soulful songs of South Carolina's Gullah culture, taking home the 2020 Grammy win for Best Regional Roots Music Album. With a name that translates loosely as "Get Funky," Ranky Tanky is a relentlessly upbeat ambassador of Gullah, a culture known for retaining more African linguistic and cultural heritage than any other African-American community in the United States. Preserving and paying homage to a vanishing way of life, the dynamo quintet introduces audiences to the language, rhythm and music of the region with a distinctly American sound that incorporates jazz, blues, gospel and R&B.

This performance will be followed by a Q&A moderated by Charles Donelan, Santa Barbara Independent executive arts editor.

For more information and to register, click here. 
Race to Justice Lead Sponsors: Marcy Carsey, Connie Frank & Evan Thompson, Patty & John MacFarlane, Sara Miller McCune, Santa Barbara Foundation, Lynda Weinman & Bruce Heavin, Dick Wolf, and Zegar Family Foundation
UC Santa Barbara Campus Partners: Department of Black Studies, Center for Black Studies Research, Division of Social Sciences, Division of Humanities and Fine Arts, Division of Mathematical, Life, and Physical Sciences, Division of Student Affairs, Gevirtz Graduate School of Education, Graduate Division, Bren School for Environmental Science & Management, College of Creative Studies, College of Engineering, MultiCultural Center, Carsey-Wolf Center, The Program in Latin American and Iberian Studies, UCSB Library | UCSB Reads, Office of the Chancellor, Office of the Vice Chancellor for Diversity, Equity, and Inclusion, and Office of the Executive Vice Chancellor