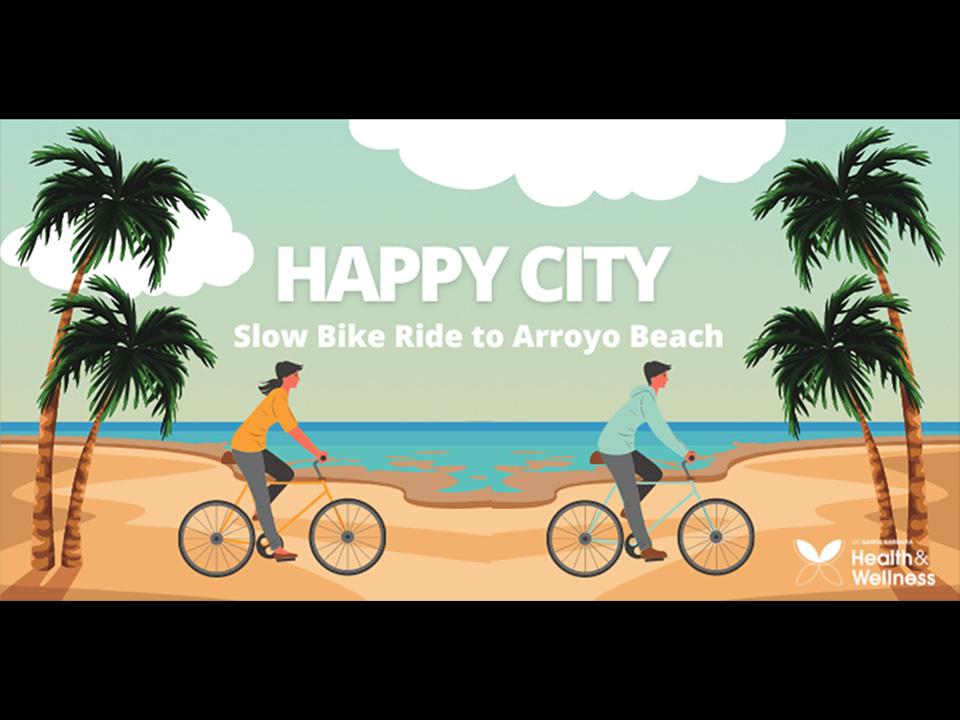 Slow Ride: A UCSB Reads 2023 "Happy City" event
Friday January 27, 2023 12:00pm
This ride, which will be led by UCSB Health & Wellness staff, is inspired by Chapter 8 in Happy City: Transforming Our Lives Through Urban Design by Charles Montgomery. It takes place on January 27, 2023 from 12 to 4 pm. In this chapter of the UCSB Reads 2023 selection, Montgomery writes "City life is as much about moving through landscapes as it is about being in them . . . not only does the city shape the way we move, but our movements shape the city in return."
To learn more about this event, click here.
For more information about UCSB Reads, click here.