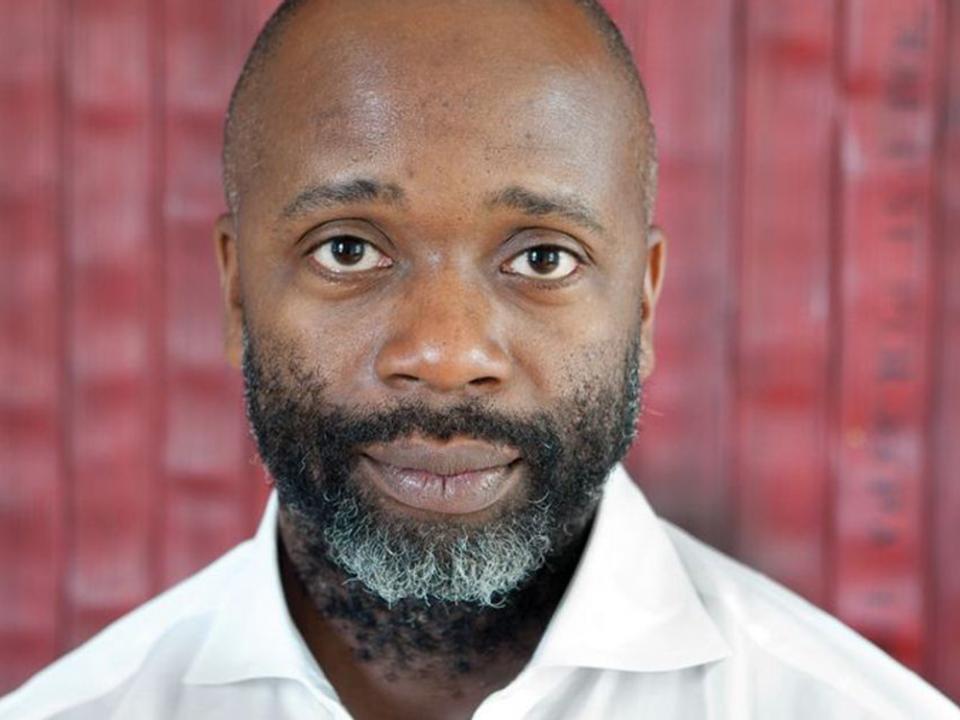 Theaster Gates
Thursday April 29, 2021 5:00pm
Location
Race to Justice Virtual Event
"Neighborhoods, music, trades, building detritus or even mud before the potter's wheel: to Gates, they are containers waiting for the transfiguring and redeeming power of creation." Time

An artist, social innovator, musician and cultural planner, Theaster Gates creates works that engage with space theory and land development, sculpture and performance. Drawing on his interest and training in urban planning and preservation, he redeems spaces that have been left behind, upturning art values, land values and human values. Gates is a professor at the University of Chicago and founder and president of Rebuild Foundation, which restores the cultural foundations of underinvested neighborhoods and incites movements of community revitalization. The winner of Artes Mundi 6, Gates is also a recipient of the Nasher Prize for Sculpture, the Urban Land Institute Prize for Visionaries in Urban Development and France's Légion d'Honneur, and was recently named co-chair of fashion label Prada's Diversity and Inclusion Advisory Council.

This presentation will be followed by a Q&A moderated by Dr. Jeffrey C. Stewart, Pulitzer Prize winner and UC Santa Barbara professor of Black Studies.
For more information and to register, click here. 
Race to Justice Lead Sponsors: Marcy Carsey, Connie Frank & Evan Thompson, Patty & John MacFarlane, Sara Miller McCune, Santa Barbara Foundation, Lynda Weinman & Bruce Heavin, Dick Wolf, and Zegar Family Foundation
UC Santa Barbara Campus Partners: Department of Black Studies, Center for Black Studies Research, Division of Social Sciences, Division of Humanities and Fine Arts, Division of Mathematical, Life, and Physical Sciences, Division of Student Affairs, Gevirtz Graduate School of Education, Graduate Division, Bren School for Environmental Science & Management, College of Creative Studies, College of Engineering, MultiCultural Center, Carsey-Wolf Center, The Program in Latin American and Iberian Studies, UCSB Library | UCSB Reads, Office of the Chancellor, Office of the Vice Chancellor for Diversity, Equity, and Inclusion, and Office of the Executive Vice Chancellor