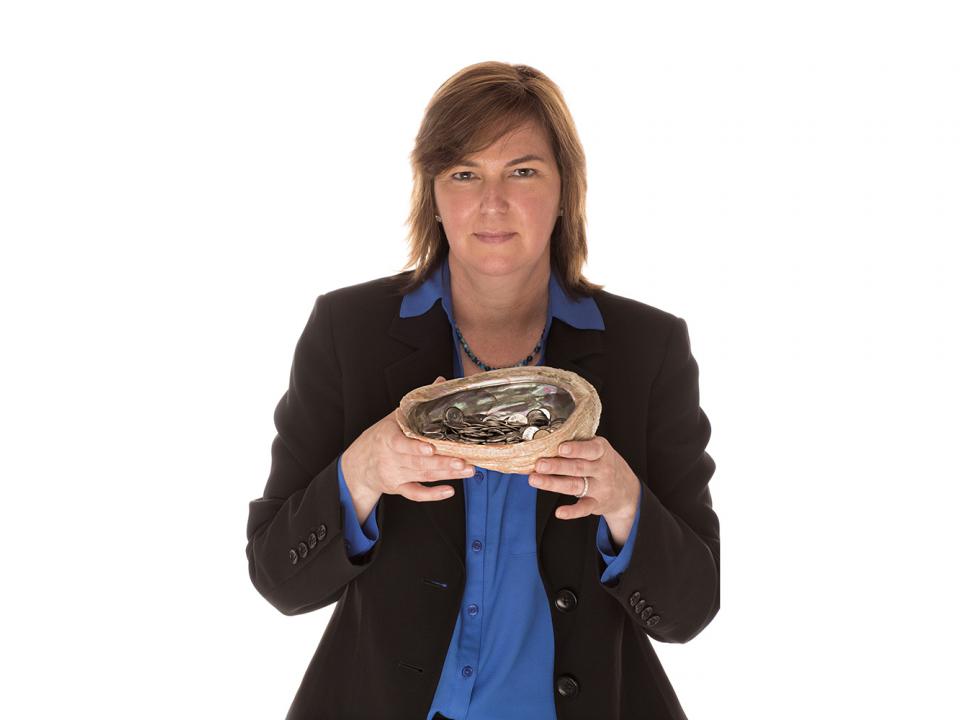 A Transdisciplinary Workshop with Angela M. Belcher
Wednesday October 04, 2017 3:00pm
Join Dr. Angela M. Belcher, a UCSB Alumna '91 (CCS Creative Studies) '97 (UCSB Ph.D. Chemistry) and MacArthur Fellow, in a career journey workshop. Learn about how Dr. Belcher's career progressed from earning a PhD from UCSB in 1997 to becoming the James Mason Crafts Professor of Biological Engineering and Materials Science and Engineering at MIT's Koch Institute for Integrative Cancer Research. Light refreshments will be served. 
"Belcher has been tackling a whole new field of science every five years (so far, she has mastered materials science, biochemistry, molecular biology and electrical engineering). Considering her track record, the next thing she decides to study could well lead to yet another remarkable breakthrough." Time
This program is possible by the Transdisciplinary Fund.
Dr. Belcher will be leading two other events during her UCSB visit:
Research Talk sponsored by Center for BioEngineering
Tues, Oct 3 | 4:00 PM | ESB 1001
Career Talk sponsored by UCSB MARC Scholars
Wed, Oct 4 | 12:00 PM | Elings 1605