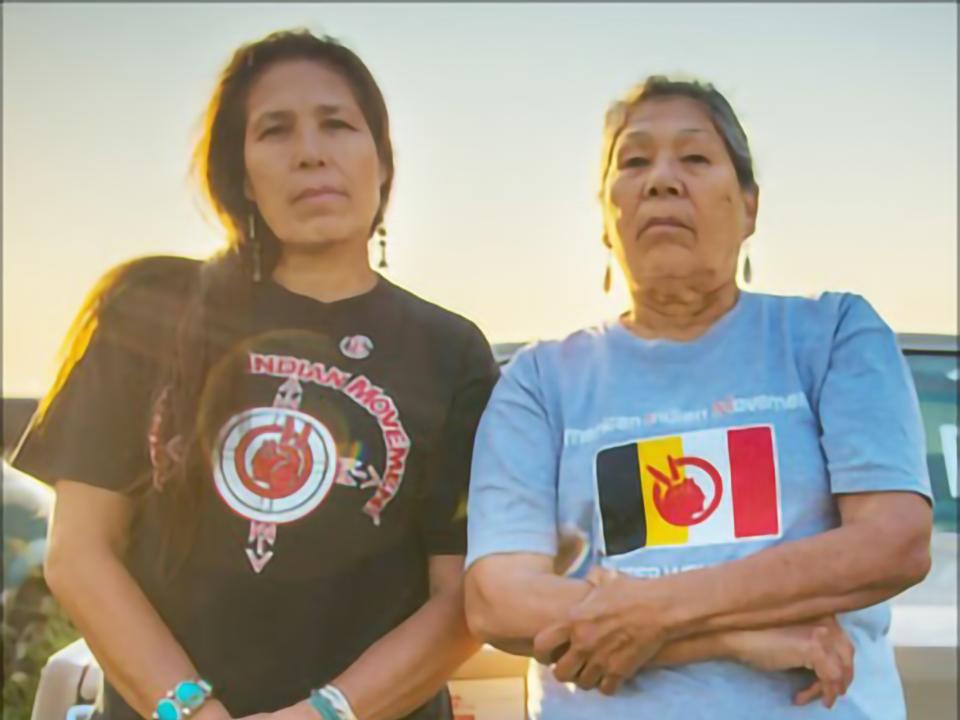 UCSB Arts & Lectures Justice for All Series: Warrior Women
Wednesday November 03, 2021 7:30pm
Featuring Madonna Thunder Hawk,
Marcella Gilbert and Dr. Elizabeth Castle
Moderated by Katya Armistead,
Assistant Vice Chancellor & Dean of Student Life
"We're not over here living in tipis and hunting buffalo. We're over here fighting for our land and fighting to live. It's a living history. Everybody deserves to know this."
– Marcella Gilbert

Warrior Women chronicles the lifelong work of Madonna Thunder Hawk – a leader in the American Indian Movement – and Marcella Gilbert, a Lakota mother and daughter whose fight for Indigenous rights began in the late 1960s and continues to this day. Through their story, the award-winning documentary explores what it means to balance a movement with motherhood and how activist legacies are passed from generation to generation. The hour-long film will be followed by a moderated conversation with Madonna Thunder Hawk, Marcella Gilbert and director/producer Dr. Elizabeth Castle. Learn more. 
This event is part of the UCSB Arts & Lectures Justice for All Series. Justice for All confronts the inequalities that shape our policies, our institutions and our lives. Our collective awakening demands a just, tolerant, open and socially inclusive world, one which frees us to thrive. In this series public figures, organizers, thinkers and doers expose deeply embedded injustices and call for a more equitable future. This series is presented in collaboration with UCSB Campus Partners.
CCS Dean Gerardo Aldana is a strong advocate in promoting a more just and equitable future and is excited to be a part of the Justice for All Advisory Committee.