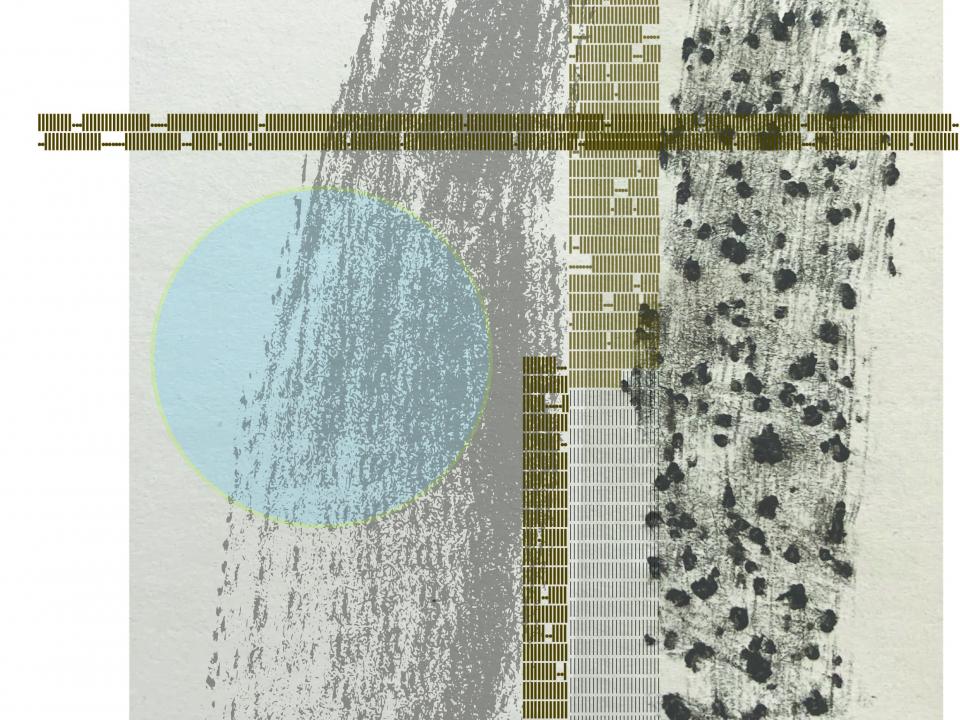 UCSB Ensemble for Contemporary Music: A moment alone with millions of people
Thursday June 10, 2021 6:00pm
Under the direction of Dr. Sarah Gibson, the UCSB Ensemble for Contemporary Music will present a concert, titled "A moment alone with millions of people," on Thursday, June 10, 2021 at 6 pm PDT as a YouTube Premiere via the Department of Music's YouTube channel. Join the ensemble for an evening of music by Pauline Oliveros, Aidan Gold, and Nicole Chamberlain. Through Oliveros' seminal work, Thirteen Changes, the students will respond to evocative lines of text by creating their own individual musical tapestries. The ensemble will present these musical responses in collaboration with gifs made to accompany each movement by UCSB art students from Iman Djouini's College of Creative Studies class "In Translation." The program also includes Aidan Gold's "Elegy" written for an asynchronous ensemble, and a solo flute work featuring Jordana Schaeffer.
YouTube Premiere link: youtu.be/epmjsFlebVY
Program
View a PDF of the program here
Nicole Chamberlain (b. 1977)
Crosswalk (2016)
Jordana Schaeffer, flute
Aidan Gold (b. 1997)
For Whom Do We Perform? (2020)
V. Elegy
Ensemble for Contemporary Music
Pauline Oliveros (1932-2016)
Thirteen Changes: for Malcom Goldstein (1986)
Ensemble for Contemporary Music
Ensemble for Contemporary Music
Jordana Schaeffer, flute
Jeremy Holst, baritone saxophone & percussion
Graham Keeton & Kailee Lencioni, electric guitar
Stewart Engart, accordion
Maria Calderon & XuDong Yuan, keyboards
Jaze Matteo Wharton, synthesizer & electric guitar
Rafael Vázquez Guevara, violin
About the Director
Dr. Sarah Gibson is a Los Angeles-based composer and pianist. Previously the Los Angeles Chamber Orchestra's Sound Investment Composer, she has received commissions and performances from Los Angeles Chamber Orchestra, American Composers Orchestra, Tanglewood Music Center, Left Coast Chamber Ensemble, the Aspen Contemporary Ensemble, and Chamber Music America, among others. Dr. Gibson is co-founder of the new music piano duo, HOCKET, which has been lauded as "brilliant" by the LA Times' Mark Swed. HOCKET has held residences at Avaloch Farm Music Institute and received grants from the Earle Brown Music Foundation and the Presser Foundation. HOCKET has performed at such festivals as the MATA Festival, the L.A. Philharmonic's Noon to Midnight, Other Minds Festival, and with the Eighth Blackbird Creative Lab.
Dr. Gibson holds degrees in Piano and Composition from Indiana University and the University of Southern California. She is Associate Artistic Director of the HEAR NOW Music Festival of Los Angeles Composers and Lead-Teaching Artist for the esteemed Nancy and Barry Sanders Los Angeles Philharmonic Composer Fellowship Program alongside Artistic Director, Andrew Norman. Dr. Gibson had recent premieres with Departure Duo, Los Angeles Chamber Orchestra's In Focus chamber series, Tuesdays @ MONKSpace, and more. Dr. Gibson joined the faculty of the University of California, Santa Barbara as a Lecturer in Composition at the College of Creative Studies and in the Music Department in Fall 2019.
For more information, click here.