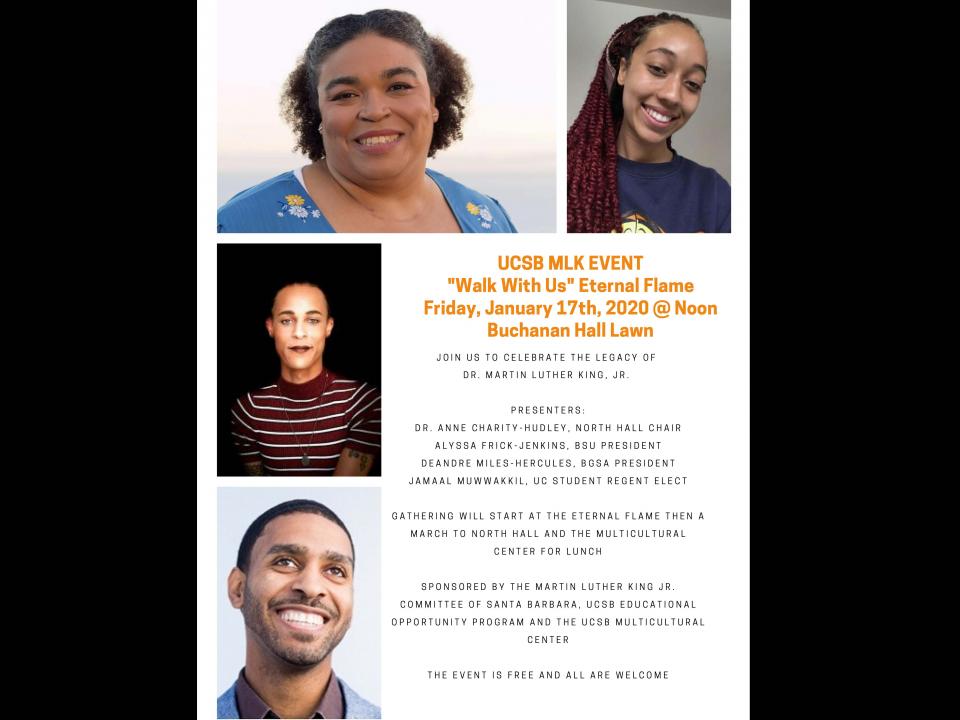 UCSB MLK Event: "Walk With Us"
Friday January 17, 2020 12:00pm
Location
Buchanan Hall Lawn
Check out this free event on campus!
This UCSB MLK Event begins at noon on the Buchanan Hall Lawn to celebrate the legacy of Dr. Martin Luther King, Jr. 
Presenters: Dr. Anne Charity-Hudley, North Hall Chair; Alyssa Frick-Jenkins, BSU President; Deandre Miles-Hercules, BGSA President; Jamaal Muwwakkil, UC Student Regent Elect
Gathering will start at the Eternal Flame then a march to North Hall and the MultiCultural Center for lunch.
This event is sponsored by the Martin Luther King Jr. Committee of Santa Barbara, UCSB Educational Opportunity Program and the UCSB Mulicultural Center. 
This event is free and all are welcome.
Related Files
Event Flyer
265.29 KB