Meet Stanley Moss (CCS Literature '72)
September 28, 2017
Editor's note: We will be featuring "CCS stories" throughout the College's 50th Anniversary. Some stories will be personal stories and others will be written in the third person. Check the Anniversary page regularly to make sure you don't miss out and make sure to submit your story. This story was written and submitted by Stanley Moss (CCS Literature '72).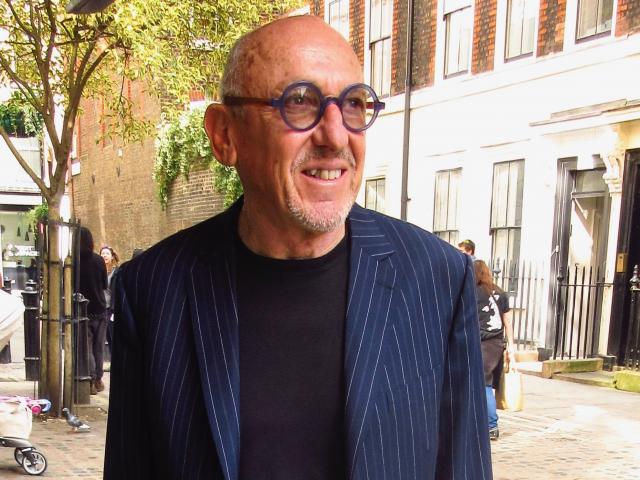 What I am going to tell you may run counter to your expectation, as stories of this sort typically relate the romanticized memory of a revelation delivered by a favorite professor or some epiphany received in the course of study. While I have many brilliant memories of my all too brief years at CCS, my takeaway seems incongruous and more personal than any one transcendent moment discovered in the throes of academic reverie.
Remember that at heart Creative Studies is a school established by a misfit, Dr. Mudrick, who sought a home where fellow misfits could set their own course and thrive. We were known in the old days as the "do as you like school," which amused us because it was such an egregious misnomer. In truth, CCS turned out to be a "do as you promised to do" school, a more serious challenge, and not one easily equaled by students accustomed to the fill-in-the-blanks approach to learning. Infinitely more responsibility was transferred to us, to work with the masters, to set our own course, and then to deliver on what we had mapped for ourselves. It took a certain personality type to meet that expectation, and those were the character types whom Mudrick admitted, who had gravitated to the College. Overachievers working against convention. People who could not be contained by conventional method. Certainly not folks destined for corporate cubicles.
In my own life, no school would have me, neither before CCS, nor after. Following my graduation from UCSB I was rejected by Yale (for their MBA graphic design program) because, as one evaluator observed, "he comes on more strongly than his work." At the time I was freelancing in NYC for a major USA financial institution, the American Scandinavian Foundation and France Telecom. I had proposed to bring these high-powered clients with me to New Haven for my studies, an act of unbelievable arrogance on my own part that today looks quite accurate to their assessment. The one thing CCS had not given me was insight, nor had I yet acquired humility, two attributes which would only come later after the multiple failures which my life was on track to dispense.
So what occurred at CCS which profoundly influenced my life course? You can trace the answer to the first CCS Art Show around 1970. It's not the show which is important here, but rather the friendship which formed around it, that has stayed with me for almost a half century, with my great co-conspirator Hank Pitcher, who asked me to help with the poster design. We didn't know each other that well but he had an idea which I simply executed. Pitcher was his own brand of misfit. That event launched a time-transit I never understood, not until now with the luxury of retrospect. It's the friends you make, the personal connections, the shared experiences that follow which make all the difference. Definitely not about school. Soon I cast Hank in a lost Super 8 movie I made called 'Two Men in a Donut Shop', which co-starred Shaun White. I'll dig it up one day and show it at CCS. There was a mad drive I remember in a convertible through Beverly Hills looking for a party at 602 North Camden, bellowing a spontaneous and partially intoxicated song about that euphonic address. There are flashes of prowling the New Wave clubs in Manhattan in the late 70s. There was Hank's surf punk band called 'Sharp Mud', with a track entitled "I Need a New Boyfriend," which I played for a corrupt record producer in New York years later, who promptly stole it and released it on his own label. There are dialogues about wives and children over the years, uncountable dinner tables, the horizon as observed from Devereaux Point. You see: it's all about memories, it's all about the friends you make.
You're at The College now, rooted in the present. You're not looking ahead, how can you? But I can tell you that it's the fellow misfits with whom you're now forming friendships that will carry you into the future. That's the most significant observation I can make looking back. Has nothing to do with lectures or papers submitted or transcripts.
That's my CCS story, and I'm sticking with it.