CCS Writing and Literature Student Becomes Published Poet
February 15, 2018
The College of Creative Studies congratulates Komal Surani, 2nd year CCS Writing and Literature major (and Pendola House RA), for being selected as one of this the week's Poetry Super Highway featured poets. Poetry Super Highway published two of her poems, "Ablution" and "Highway," as well as a her bio.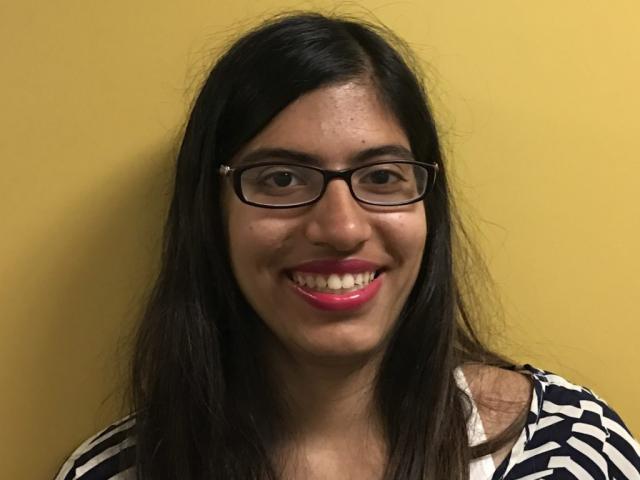 This is Surani's first professional publication. She has submitted her work to over 30 publications. Although she received a number of rejections, she stayed positive because she knows that rejections are not personal. Her perseverance made the acceptance to the Poetry Super Highway even more exciting. "It felt really, really nice," said Surani. "It was validating that someone actually likes what I am writing and I am not wasting my time."
"I am so proud of Komal not only for her first publication, but for how much she has grown as a writer," said CCS Writing and Literature Program Coordinator Kara Mae Brown. "These poems deserve to be out in the world."
The Poetry Super Highway's mission is to expose as many people to as many other people's poetry. In addition to publishing two poets each week, they also feature an annual poetry contest and host monthly open poetry readings.
Surani is also a contributor to The Daily Nexus, is the Poetry Editor for Spectrum, the UCSB Literary Magazine published by CCS, and is writing a "pseudo" novel, which she describes as "a collection of short stories that follows a woman over 20 years of her life."
Congratulations Komal, and we look forward to reading more of your work!