Meet Mark Bates (CCS Mathematics '90)
January 12, 2018
Editor's note: We are featuring "CCS stories" throughout the College's 50th Anniversary. Some stories will be personal stories and others will be written in the third person. Check the Anniversary page regularly to make sure you don't miss out and make sure to submit your story.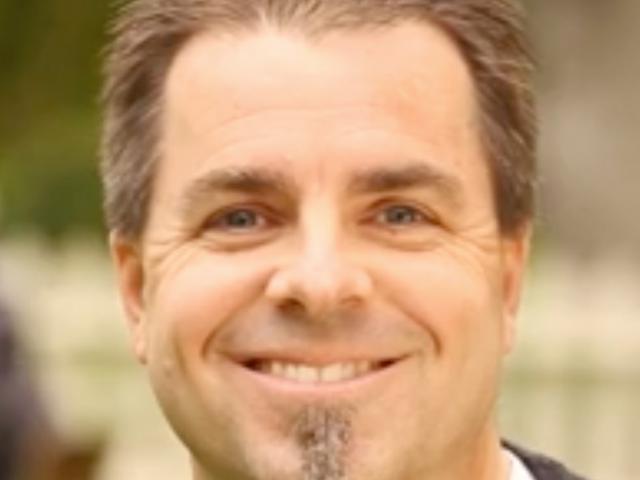 From an early age, Mark had two loves: mathematics and games. As he excelled through high school math, playing any game he could find along the way, he looked for a college that would challenge him academically, while allowing him the freedom to thrive and explore in many fields. In 1986, he came to CCS in Mathematics under the urging of Max Weiss and Charles Ryavec, who brought an enjoyable, conversational approach to topics that could be conventionally treated as dry or rote.

With a second major in Mathematical Economics from the College of Letters and Science, Mark could also explore game theory, the mathematical study of conflict and decision-making used in economics, political science, and abstract games. But it was his time in CCS that was the most memorable—small classes where the students directed the discussion and discovery, under the guidance of the helpful faculty.

He graduated with both degrees in 1990, and returned to UCSB to pursue graduate studies in Mathematics a few years later. After receiving his M.A. in 1996, he decided to pursue teaching at the community college level. He is currently a Professor of Mathematics at Oxnard College, a position he has held for the last 18 years.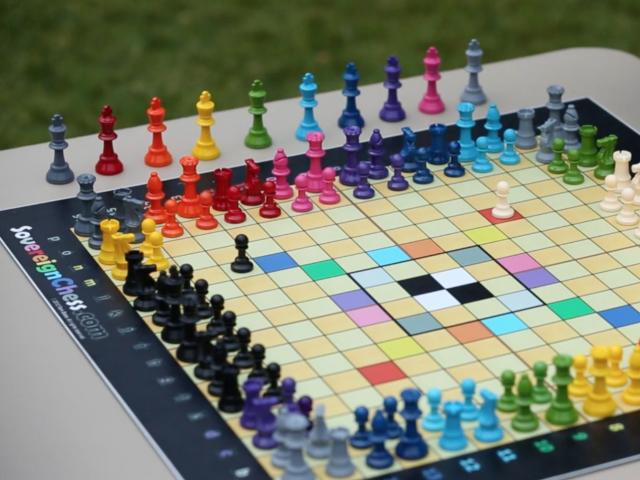 As his teaching career took hold, Mark went back to his love of games—especially chess variants—and created Sovereign Chess, an epic battle on a 16 x 16 board, with pieces of twelve different colors. Designed as a two-player game, the participants play as White and Black, on a board with squares of color located around the center. A player landing on a red square, for example, may then move the red pieces, but if the opponent is able to capture the piece on that red square, those pieces switch control. His design harkens back to the Cold War, when there were two recognized superpowers, and one or the other influenced other countries.

Today, after over a decade of design, play testing, and honing, Sovereign Chess is in production for an April 2018 release. Mark credits CCS with not only strong academic fundamentals, but also the freedom to think "outside the box"—a definite skill in game creation.