CCS Launches The CCS Lounge in Fall 2020
November 2, 2020
This new virtual talk series is free and open to anyone who is radically curious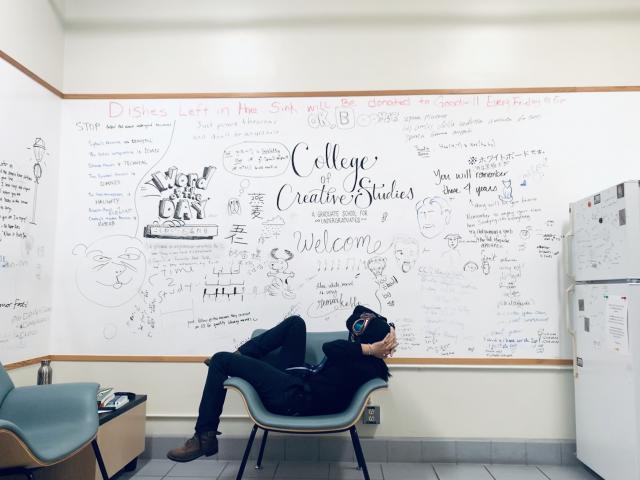 On October 30, 2020, CCS launched a virtual event series called The CCS Lounge. This new talk series seeks to bring together the CCS and broader UCSB community to discuss a variety of topics throughout the academic year. The first CCS Lounge event—"Jazz It Up with the CCS Dean"—featured CCS Dean Gerardo Aldana who shared his vision to create transformational experiences in learning, research, and outreach to inspire current and future generations of students.
The event was moderated by Anoop Praturu (CCS Physics '19; Ph.D. student, BioPhysics, UCSD), and joining Dean Aldana were panelists representing the CCS community—Abbie Higashi (CCS Parent, Mathematics '23), Emily Lopez (CCS Student, Mathematics '22), Savannah Parison (CCS Student Affairs Manager), and Claudia Tyler (CCS Biology Faculty).
Watch the full event here.